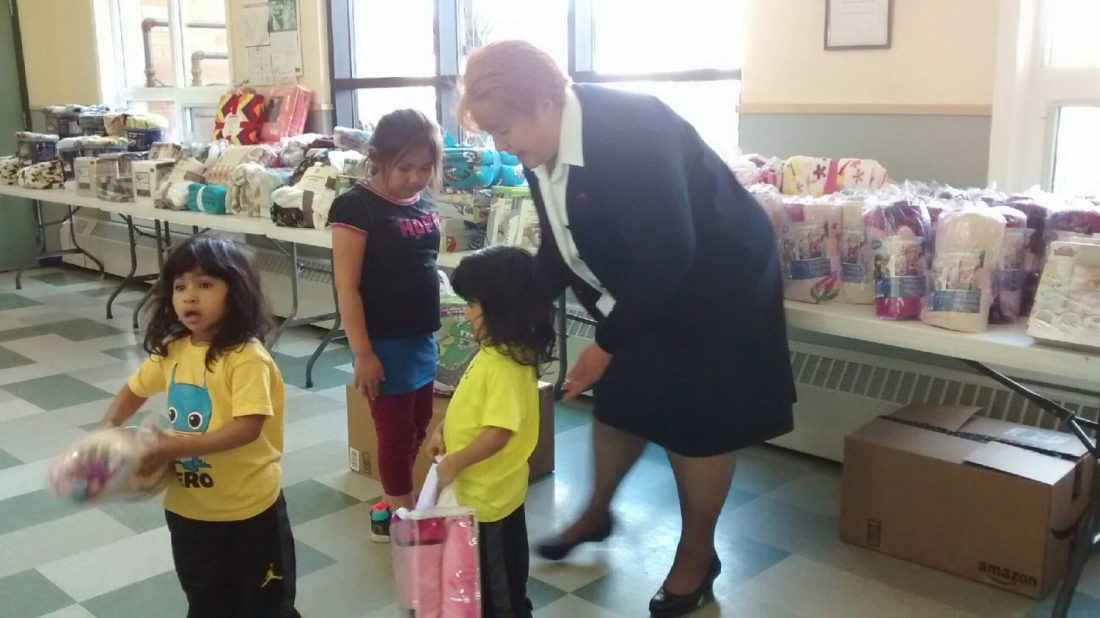 Extras make emergency shelter more like home
McKinnell House lets kids choose–and keep–their own bedding.
Children residing at The Salvation Army McKinnell House in Anchorage, Alaska, recently selected their own sheets and blankets for use not only during their stay there but also to take with them when they leave.
"The idea is that they will have good memories of their stay here," said McKinnell Administrator Auxiliary Captain Diana Gomes.
McKinnell House provides temporary emergency shelter and case management services to families experiencing homelessness.
A grant from The Salvation Army Alaska Women's Auxiliary allowed McKinnell to purchase 200 blankets and sheets.
The children selected their bedding during Easter weekend.
"They were thrilled," Gomes said. "The littlest one exclaimed, 'Mine!' And 9-year-old Robert, Jr., said 'This is awesome!' We of course have extras–stored in a love/security blanket closet–for other children coming into McKinnell in future months."
Gomes said the most popular bedding designs included Frozen, Princess, Cars and Spider-Man for the younger kids and camouflage, wolf and bear designs for the teens.
"We are grateful to the Alaska Division Women's Auxiliary for their continual support," Gomes said.
The Auxiliary also granted McKinnell House $1500 for "home improvements," allowing completion of a parent lounge with a fireplace and updated furniture.