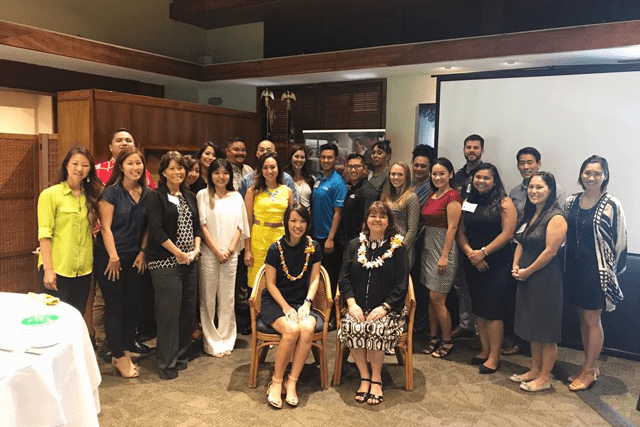 Echelon Hawaii teaches business etiquette
The Echelon board of The Salvation Army Hawaiian and Pacific Islands Division recently hosted a dining and business etiquette class for young professionals at the Pacific Club in Honolulu.
Led by professional trainers Donna Takeda and Wendilee Adkins from Central Pacific Bank, participants observed and engaged in appropriate etiquette practices. Topics included attire, mingling, name tags, business cards, relationship building, making introductions and conversation, and email etiquette. More than 30 people attended the class and learned how to best navigate through formal events and networking events in a professional manner. Proceeds from the event—a donation of school supplies or gift cards—will support local youth with school supplies.
Echelon is a community of young leaders collectively rising up to serve The Salvation Army and their local communities. As a local chapter of the National Young Adult Auxiliary of The Salvation Army, Echelon Hawaii is a membership of young professionals supporting The Salvation Army Hawaiian and Pacific Islands.
Majors John and Lani Chamness are the Divisional Leaders.