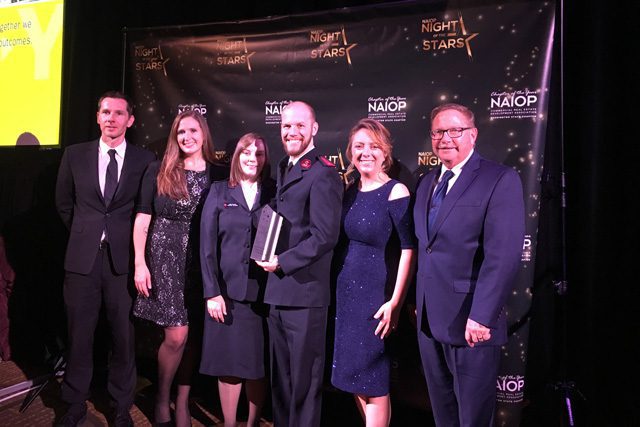 Eastside Corps receives Community Impact of the Year Award
The Salvation Army Eastside Corps Community Center in Bellevue, Washington, was honored by NAIOP, the Commercial Real Estate Development Association, with the Community Impact of the Year Award during NAIOP's "Night of the Stars" banquet.
In 2017, the corps completed a building project that began in 2001, opening a two-story, 17,280 square-foot facility that allows The Salvation Army to offer more services to the community. The center has helped meet a growing need in Bellevue's Crossroads neighborhood. The general contractor for the project, GLY Construction, nominated the corps for the award.
"We are very proud of the team that helped make this community center a reality," said David Ellison, Northwest Divisional Property Director. "With over a decade of planning and fundraising it is exciting to see the final result and the need that it is helping to meet."
Along with its after-school program, Eastside Corps' social services include emergency assistance for utility costs, clothing for children and for adults needing professional attire for employment, furniture vouchers, housing assistance and meal programs.
The new center replaced a 5,200 square-foot office facility built by The Salvation Army and intended to be temporary; however, it remained in service for over 10 years.
The new facility symbolizes The Salvation Army's commitment to the whole person: the gym represents the body, the classrooms serve the mind and the chapel reflects the spirit.
The goal of the Night of the Stars event, according to the NAIOP website, is to identify outstanding real estate developments and the individuals who conceived of the projects and took the necessary actions to make them a reality.
Lts. David and Joleen Aycock are the Eastside Corps Officers.
View photos of the center at the GLY website.
Sources include Lindsey Lee and Bellevue Reporter