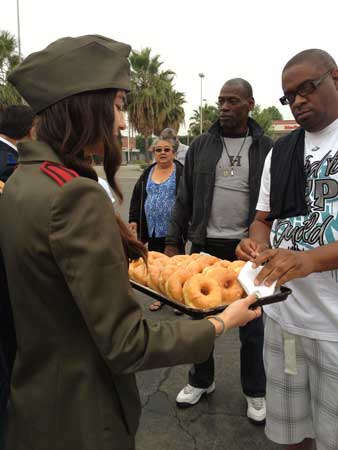 'Dough-raiser' supports veterans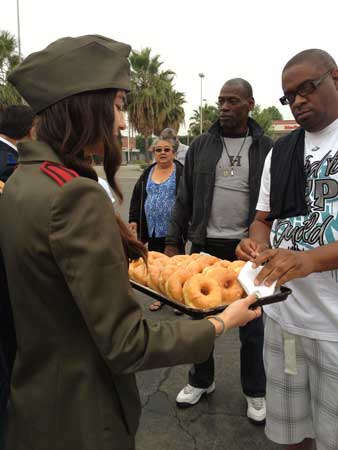 National Donut Day fundraiser helps The Salvation Army support veterans.
National Donut Day, June 7, was sweeter than ever this year in Los Angeles, when Bakemark officials presented a $10,000 check to Janice Tsao, executive director of The Salvation Army Haven, which provides services to veterans.
Through a partnership between The Salvation Army Southern California and BakeMark, a national baking supply company, a percentage of all purchases at more than 1,200 Southland donut shops and bakeries was donated to The Haven.
The donation took place during a celebration at historic Donut Prince in Burbank, Calif., where representatives from The Salvation Army and BakeMark, clients of The Salvation Army Haven and Bell Shelter, and the general public gathered for a commemorative ceremony for local veterans.
This year marked the 76th annual National Donut Day.