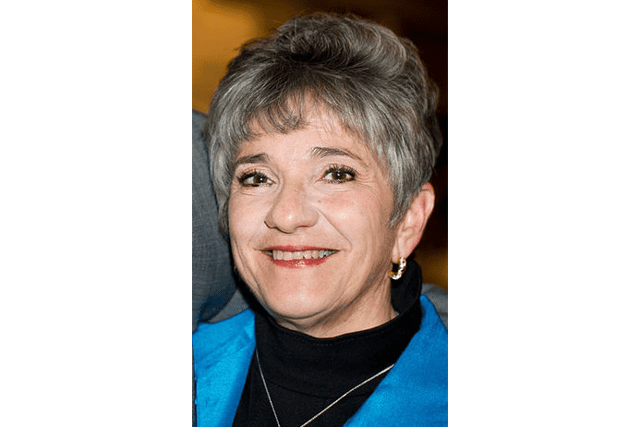 Donor eclipses $1 million mark through luncheons
For the past 20 years, Annette Murdaca has been working tirelessly on behalf of The Salvation Army Lodi Corps in California's Central Valley.
By Julie Patterson –

Ten years ago, Annette Murdaca made it her mission to raise $1 million in 10 years through a summertime luncheon benefiting The Salvation Army in Lodi, California.
After forming a committee with seven good friends, this outdoor ladies' event, called Festa Della Donna, became a huge success. Held at a different home each year, participants from the Lodi Corps Culinary Arts Training Program prepare the food, while participants from the Hope Harbor Shelter help set up. Over 100 community volunteers partake in the event. As of this year, Murdaca reached her goal: the luncheon has raised $1.1 million for local Salvation Army programs.
This milestone was a long time in the making. After visiting a local men's shelter in 1997, Murdaca became passionate about the programs that help people in need in her community. She saw there was a need for a women's and children's shelter in Lodi, which led her to work closely with The Salvation Army. She helped develop an advisory board and participated in a capital campaign for the Lodi Corps, which helped upgrade the facilities and better serve the community.
Murdaca also participates in the annual red kettle campaign. She's now worked seven kettles in 10 years.
"Last year my kettle brought in $90,000, which was beyond my wildest belief," she said.
For the past 20 years, Murdaca has been working tirelessly on behalf of The Salvation Army Lodi Corps in California's Central Valley.
Murdaca said she loves The Salvation Army because she sees how it changes lives and saves souls. She loves the motto of "Soup, Soap and Salvation," because she said the Army truly delivers these things. Murdaca believes the Lodi community supports the Army because it produces positive outcomes. And with programs like the Hope Harbor Shelter, The Salvation Army has become a mainstay in Lodi.
Murdaca, however, is always quick to deflect praise.
"God is my center so he prevails—not me," she said.