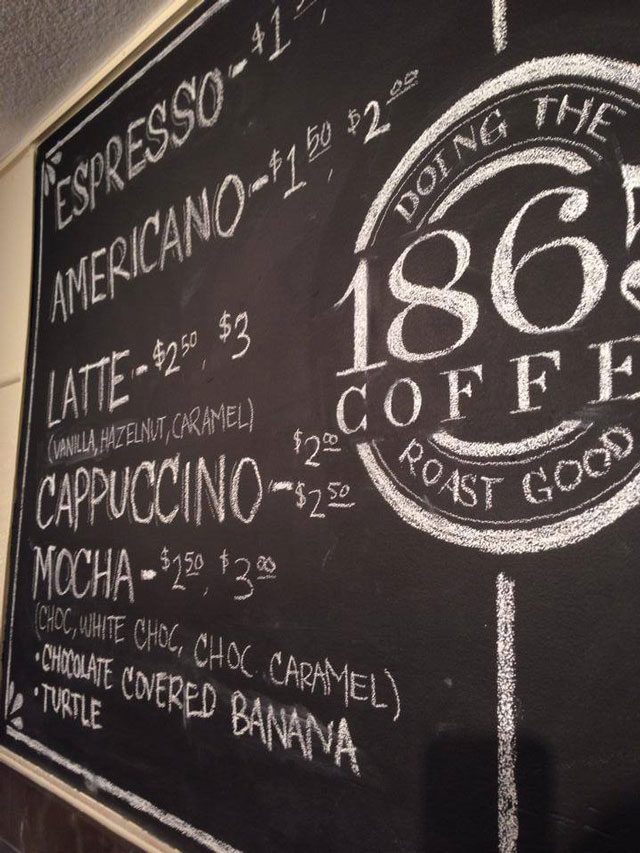 Doing the 'roast' good
Tempe Corps opens coffee shop near Arizona State University
By Melanie Stroupe –
Tempe Corps Officers Lts. Chris and Latisa Ratliff are adding baristas to their job titles with a new youth ministry.
Searching for a way to connect with students at Arizona State University (ASU), they created 1865 Coffee with the slogan "Doing the Roast Good."
"Our fellowship hall is right off the main drag of the ASU campus," Latisa Ratliff said. "During the week the fellowship hall lie vacant while thousands of college students and faculty walked by."
ASU has the largest enrollment of any public university in the country, with close to 60,000 students. The university also has a diverse population with 37 percent of the freshman class from other states or countries.
"Opening a coffee shop gives us the opportunity to share what The Salvation Army is all about to a new generation," Ratliff said. "We have the perfect location to provide a relaxed and safe environment."
The 1865 Coffee shop opened to the public March 18. Beverages include coffee, tea and espresso drinks of different flavors ranging $1-3.
"This is a completely new experience for us," Ratliff said. "We have never worked in a coffee shop before, much less operated one. We are starting out slow. There are two barista on staff as well as a worship leader who is serving as the manager. Our goal is to make just enough money to support the operation and the employees. We hope the coffee shop will help us build a strong college ministry at ASU."
1865 Coffee is using the Fair Trade coffee sold through the Western Territory Adult Rehabilitation Center (ARC) Command's "Brewing Hope" campaign.  Proceeds from the coffee benefit the community of farmers who grow the beans in Pleiku, Vietnam.
"Our fair trade coffee is just one of the great stories we hope to share with our patrons," Ratliff said. She said she hopes to establish a strong partnership with the university, and said that the corps has already approached the art program with the possibility of displaying student art at 1865 Coffee.
"We want to build relationships and we hope this sparks interest in The Salvation Army," Ratliff said. "We believe this ministry has endless opportunities and can be a true blessing to the ASU community."