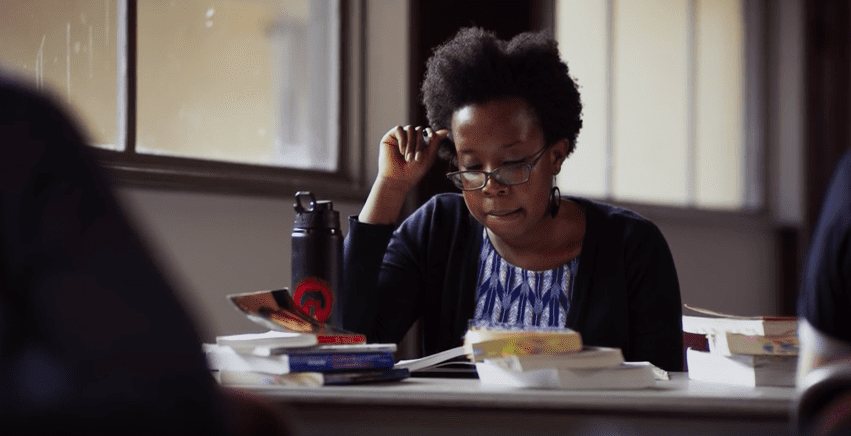 Doctoral student, dedicated soldier
Meet Kelly Zvobgo  
Despite the deadlines and pressures that come with a doctoral program, Kelly Zvobgo is as dedicated as ever to The Salvation Army.
Zvobgo, 23, is a first-year student in a political science program at the University of Southern California, studying become an educator in the field of international relations, and soldier of 10 years at the Pasadena Tabernacle Corps in Southern California.
A member of the Pasadena Tabernacle Songsters and Youth Chorus, Zvobgo also served as an intern at International Headquarters for the year leading up to the Army's 150th anniversary congress in London. The Salvation Army is a place of "home" for Zvobgo, as she said she finds love, compassion and support among its members. The support sustained her, she said, through the promotion to Glory of her 21-year-old sister just a few weeks before she started her doctoral program.
"God has been there since the very beginning in my darkest times, in my most difficult times, also in times of great light and jubilance and triumph," Zvobgo said. "It's the people who see you in all those different stages and circumstances, and who support you through them, who you want to keep around. So that's kind of like God. God's always been there for me…He's been incredibly faithful and has blessed me abundantly, more than I could have ever hoped or dreamt or imagined."
Kelly also gives God the credit for her academic success.
"When I have accomplishments, I see them as a grace from God, and when I have difficult times, I know that I have someone to lean on," she said.
In the past year, the burdens of schoolwork and grief caused Zvobgo to rely more on God's help. But her confidence that this doctorate program is his will for her allows her to carry on.
"He's called me to it to do for myself but also for him and I think that just changes my perspective and gives me an added perseverance and grace and strength to carry on in the program," she said. "God has so much in store for me, so much more to tell me, to teach me, to require of me, to test me. But I know that he's with me every step of the way, so I am confident of a bright future."