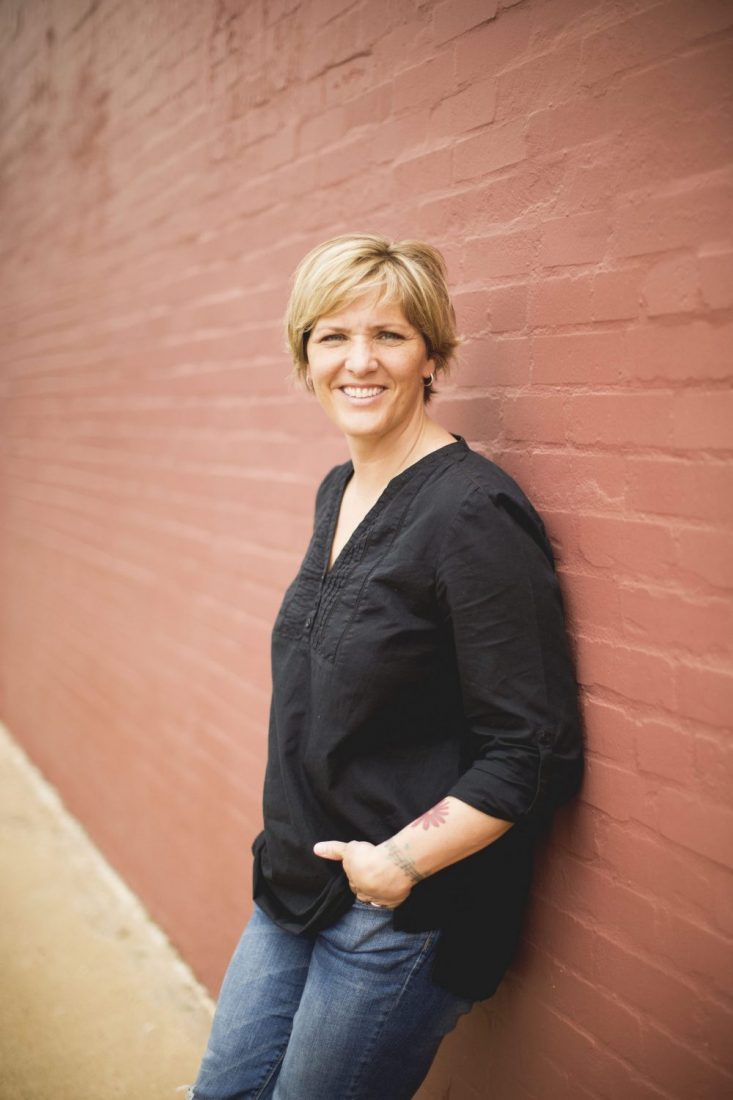 Meet Danielle Strickland
New territorial social justice secretary steps in
She's written five books, launched successful ministries around the globe, and boasts a resume with appointments spanning from Russia to Australia to rural Canada, but Major Danielle Strickland doesn't claim to have all of the answers.
She is, however, convinced of the answer to the world's single greatest need: women's empowerment.
U.N. reports indicate that the global economic crisis disproportionately impacts women, yet women around the world continue to lack the basic social and civil rights essential to their empowerment.
"If gender inequality is the root of much of what's wrong with the world, I think it's really hopeful to know that we have the answer to the deepest need of the world," she said.
According to Strickland, women's empowerment is the key to unlocking God's redemption plan. It's at the heart of what she calls the "justice journey"—part of her new role as social justice secretary for The Salvation Army's Western Territory. Though the appointment took effect last summer, Strickland is not new to working in this capacity.
Previously social justice director for the Australian Southern Territory, Strickland has spent years living incarnationally among those she served in impoverished areas of Canada and Australia. Her ministry grew organically into advocating for victims of prostitution and trafficking, and cultivating strategies to help the oppressed. At one point, she even patrolled the streets of Edmonton from 9 p.m. to 3 a.m in a van to pray for women in brothels.
"The Salvation Army's origins are justice," she said. "I think sometimes we forget that because we've developed our social services and our 'mercy' department and it's beautiful and it's kind of the easiest thing to do as well when you're responding to need. The justice journey takes a lot of research and strategy to discover what we can do to prevent the need for the mercy in the first place."
She knows a thing or two about mercy. Growing up in Toronto with two orphaned parents, Strickland succumbed to addiction at age 12 and later went to jail, where she says she met Jesus.
Her newfound faith took a turn during a mission trip to Malawi.
"When I first encountered Jesus, it was about what he could do for me," she said. "And what I discovered in Africa was that the Jesus I wanted to follow was the Jesus who invited me to lose me in the midst of this massive vision he had to redeem the world."
Since coming to territorial headquarters, she's coordinated a prayer walk in Santa Monica for trafficking victims, which she said she'd like to do more of in the future.
"I think the people who were part of it were really impacted by the accessibility to do something," she said. "We've convinced ourselves that justice is too hard. We make it too complex, and I think we hide behind the complexity of it."
Several of those present at the walk even felt inspired to carry the movement further.
"A couple of the girls really feel inspired and a conviction to go to massage parlors on a visitation strategy," she said. "The actual front end of the fight against human trafficking is to get past the invisibility, which means you have to figure out how to see people that are stuck in it. We visit them all with the beautiful embracing love of God just to say, 'We see you.'"
To coordinate the territory-wide movement on the ground, each division has been appointed social justice representatives, who will forge partnerships in their communities to combat trafficking and build awareness. She also wants to build a network of volunteer "justice ambassadors," who will help push campaigns and rally with the divisional representatives.
Prior to the holidays, Strickland helped launch an online store called sajustice.us, which allows visitors to turn a purchase into an act for good. Gifts include a piece of clothing for a child rescued from trafficking or psychological support for a victim. She's also setting up framework to empower former trafficking victims in the territory through microfinance initiatives.
"When I started doing social justice in Australia and looking at every social justice issue on the planet, I started to discover that at its root was gender inequality," she said. "The U.N. understands that if it can get money to women in the developing world, the whole village will thrive."
As she continues to settle into her new role, she's intent on making sure The Salvation Army reconnects with its social justice origins.
"The motive is there. People are moved to respond," she said. "The question is strategy. How do we do it?
"My real hope is to inspire, inform and mobilize people to live justly. The only thing that matters to me is that this movement carries on."