Dale Frederick retires after 25 years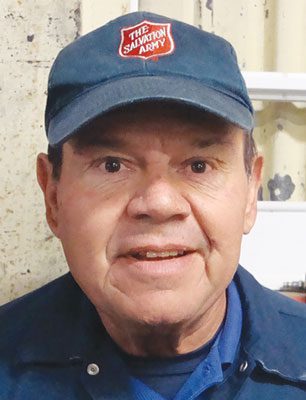 "Old Buddy" is a long-standing figure of the Sacramento ARC.
Dale Frederick—or "Old Buddy," as he is known at the Sacramento Adult Rehabilitation Center (ARC)—retired April 1 after 25 years of working at the center.
With so many beneficiaries through the years, Frederick often referred to each as "Old Buddy," a nickname that then stuck to him.
Old Buddy came to the ARC after serving a jail sentence, when the court suggested he enter The Salvation Army ARC program. When he graduated in 1988, he had a good relationship with God and a desire to reunite with his wife and kids.
"When I got to the center, I didn't really know what I was getting into," he said. "I didn't have any religion in me at that point, but God began to change my life."
Frederick and his wife had divorced, but became friends again after he completed the program. When Frederick reached eight years of sobriety, they talked about getting remarried. However, his ex-wife, Jeanette, found out she had cancer, and wanted to get better first. She never did, though, and later died. Frederick, then living and working at the ARC, stayed with her during her final days.
"After losing her and staying clean—which was the hardest thing I had ever been through in my life—I knew there would never be anything again that would make me drink," he said.
Old Buddy shared his story with the beneficiaries and assured them that God would walk with them through their hardest trials. He lived and worked at the ARC for 20 years, helping in the paint shop, refinishing furniture, and serving as a house manager when needed. Eventually moving off-site, he worked at the ARC for five more years, before retiring.
Frederick said, "I am grateful to The Salvation Army for getting me on track and giving me a way to live my life, a really good life."