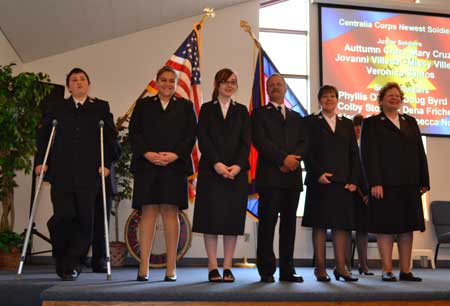 Corps celebrate new soldiers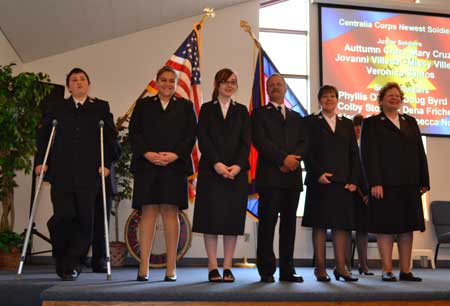 The Centralia (Wash.) Corps welcomed new senior and junior soldiers this spring. Senior soldiers are (l-r) Colby Stokes, Alexis Dickey, Rebecca Norris, Doug  Byrd, Dena Frichette and Phyllis Olson. The junior soldiers are Jovannie Villeda, Missy Villeda, Veronica Santos, Auttumn Cruz and Mary Cruz. Majors DeWayne and Toni Halstad are the corps officers.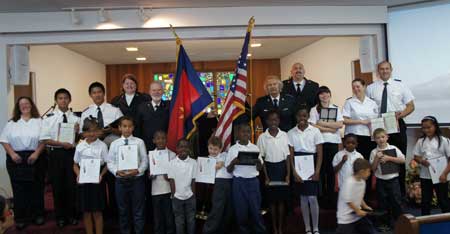 The Petaluma (Calif.) Corps has experienced significant growth this year. This spring, the corps' music classes grew so much that it had to be split into two classes. In addition, youth troops recently formed.
Pictured with Corps Officers Captains Michael and Rachel Johnson are the corps' newest soldiers, including (senior soldiers) Jennelle Overstreet, Kristopher Santiago, Kenneth Santiago, McKenna Fraser, Alison Goldsberry and Aaron Goldsberry; and (junior soldiers) Aleeya Christensen, Noah Christensen, Joshua Stinfil, Jonathan Brutus, Jacob Goldsberry, Jed Anezil, Dorah Brutus, Sarah Brutus, Charles Goldsberry, J'Dhen Duenas and Ha'Ane Duenas.