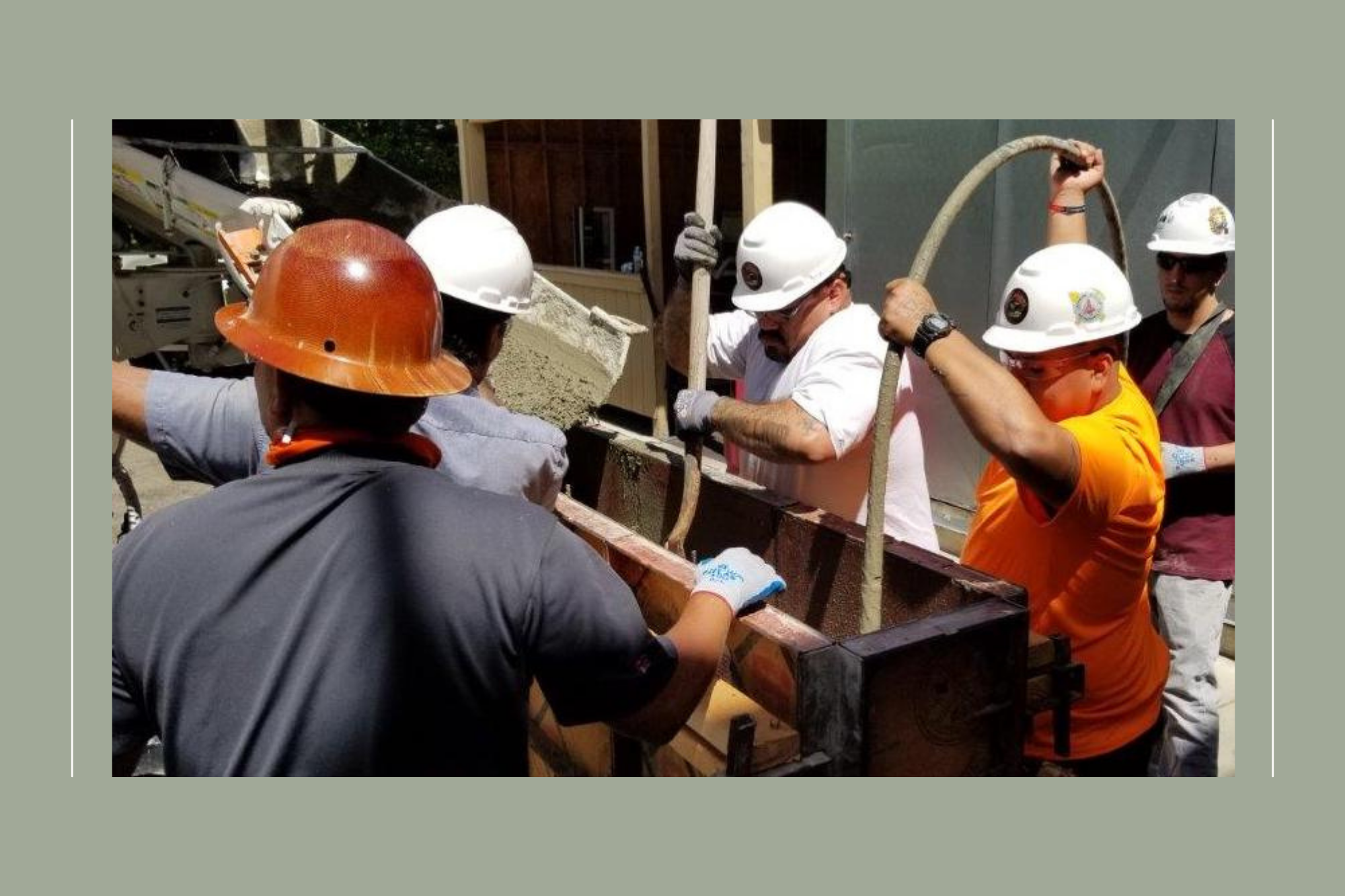 Condensed Construction Program helps get skilled workers on the job faster
The Salvation Army in Sacramento (California) shortens its construction program from six to four weeks.
Due to labor shortages caused by the pandemic, construction jobs are in high demand across the country. Also in high demand? Skilled workers.
By providing necessary training at no cost, The Salvation Army of Sacramento, California, hopes to help those looking to begin new careers in construction without taking on debt.
From high-rises being built downtown to new home growth in suburban areas, the Sacramento region is seeing a lot of construction these days—even ranking in the top five U.S. cities for construction job growth in 2021, according to reports by the Associated General Contractors of America.
The Salvation Army in Sacramento is accepting applications to its first four-week condensed construction training program that builds off its traditional construction program and is open to anyone interested in a career in construction. The inaugural session, which begins Feb. 28, is ideal for individuals struggling with employment or sustainable housing.
"By shortening the program, we're able to get people back to work faster and address the needs that are happening in society and in the economy right now," Social Services Program Administrator for The Salvation Army of Sacramento, Bo Cassel said.
By addressing barriers individuals face, The Salvation Army's workforce development programs go beyond job preparedness and aim to transform lives.
Condensed training, Cassel said, is a "win-win" for students and employers. "We can help our people coming through our programs and at the same time we can help employers in construction trades by providing them with a workforce," he said.
Through a partnership with LiUNA! Laborers' Training Center of Northern California, The Salvation Army is able to cover the $2,200 program fees for each of the 25 students admitted—allowing graduates to start new careers with zero debt.
Trainers for the program come directly from construction laborers' unions, Cassel said. "This allows us to connect our graduates of the program directly with labor unions right off the bat," he added, mentioning how having union contacts can be especially beneficial in terms of knowledge and connection to available jobs.
Those who graduate from the program receive the necessary certifications to show they are ready for employment, including an OSHA 10 and a Construction Trade certification. Certificates in Traffic Control, First Aid/CPR, Confined Spaces, Hazardous Waste and Fundamentals of Construction are also covered in the program.
In addition to testing for certification skills, each Friday classes focus on resume writing and interviewing to help graduates secure employment following the end of the program.
While students are enrolled in the program, free housing is also available to them.
"We've got a dorm room set aside at one of our transitional living centers and then we also have a couple of apartments set aside for those with children," Cassel said.
Following the end of the program, Cassel added, housing is provided for an additional month at no cost as graduates secure employment. While living in Salvation Army facilities, students work with case managers to help determine sustainable living solutions available to them.
Jessie Hernandez is one of the 25 students enrolled in the training program's first condensed session. Hernandez said he's "eager and excited" for the program to start, and looking forward to getting his "foot in the door" of a new career.
By being in the construction field, Hernandez said he won't have to worry about finding work. "I know that there's always gonna be construction work available…They always need workers; there are always new things getting built," he said.
When asked about his decision to apply to the construction program, Hernandez said he wanted to learn a new trade "while staying clean and sober."
Hernandez said he began his journey in recovery after losing his grandfather to COVID-19 in 2020. "He was in the hospital for six weeks and my addiction didn't allow me to see him," Hernandez said. "After that, I knew I couldn't stay sober on my own."
From that point forward, Hernandez said he decided he needed help with his addiction and enrolled in The Salvation Army's Adult Rehabilitation Center (ARC) in Perris, California.
Hernandez said it was the ARC's Program Administrator, Major Tammy Larson who encouraged graduates to apply to work development programs.
"She had said that it's a way for us to grow," he added.
While Hernandez waits for the program to begin, he has moved into the provided housing and is working a full-time maintenance position with The Salvation Army.
Hernandez said having the opportunity to live at The Salvation Army's program housing facility has been "very beneficial" to him.
"I know I'm safe and I can be sober and the people around me are sober and motivating me to make good decisions," he said.
---
Do Good: