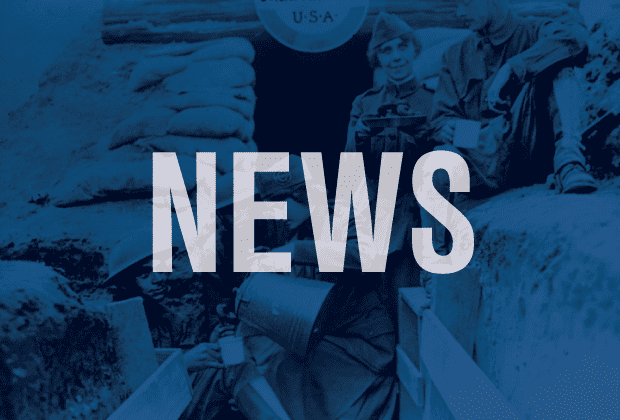 Commissioning: 2020 Divine Servants awarded
During the 2020 Commissioning, Ordination and Service of Appointments, Territorial Commander Commissioner Kenneth G. Hodder presented the Divine Servant award to honor corps officers and others who by their conduct and leadership best exemplify what it means to be a servant in the name of Jesus Christ.
Six individuals were awarded in 2020 as follows:
Captains Juan and Patricia Torres
Santa Maria (California) Corps, California South Division
Captains Juan and Patricia Torres' dedication and eagerness to serve others is contagious. Their compassion and desire to serve the community is extraordinary and evident in their love for people. Their genuine care and appreciation inspires staff and volunteers to serve alongside them and compels the Advisory Board to willingly and joyfully give of their time and talents to participate in sharing the love of Christ through the Army's work in Santa Maria, California. "They are the real thing," one helper said. "They act like Jesus." 
The Torreses take their faith and calling seriously. They hold an impassioned expectation that other believers live out their faith in the same way. It is clear to see how their walk of holiness is communicated through their life of service.  They serve selflessly and with grateful hearts. They serve with confidence and yield completely to God's leading and wisdom. They serve with compassion and are whole heartedly invested in the mission. They serve with humility, never boasting in their own accomplishments, but always boasting in the work the Lord is doing. They ultimately serve to love and point others to Jesus Christ.
Captains Jeff and Katie Breazeale
Yuma (Arizona) Corps, Southwest Division
The Yuma, Arizona, Corps sits just north of the Arizona border with Mexico, right at a major crossing point for migrants hoping to make the United States their home. When the border station was overwhelmed in spring 2019, government officials turned to local agencies to quickly identify and implement a plan for the smooth transition of migrant families who were cleared to make their way to other points in the U.S. Captains Jeff and Katie Breazeale stepped into a lead role in the agency response, turning the former thrift store into a safe site for accommodation, meals and showers. The pace was relentless for many weeks, but their love and care made all the difference for the hundreds of adults and children who passed through their doors. Face to face with desperate need, the Breazeales demonstrated the simple reminder from 1 Corinthians 13: Love is kind.
Majors Rio and Rachel Ray
Santa Rosa (California) Corps, Del Oro Division
Majors Rio and Rachel Ray exemplify what being a soldier and officer of The Salvation Army is all about. The Rays have worked to cultivate an effective connection with community partners, board members and volunteers within the Santa Rosa, California, community in order to provide the best support possible for those in need. When the Lytton Adult Rehabilitation Center closed, the Rays continued to keep alumni connected through corps programs, volunteer opportunities and transitioned those in need to transitional living provided by the Santa Rosa Corps. Every year they put together an event that brings together Lytton ARC alumni and family to keep the connection going. The Santa Rosa Silvercrest is grateful for the support of the Rays in meeting needs through the Senior Living Program. Rio Ray has been instrumental as emergency disaster services lead in a number of disaster relief efforts. When the Tubbs Fire hit Sonoma County in 2017, Rio Ray was quick to put a plan and needed resources in place to meet the immediate needs of those affected by a devastating situation. Anyone who speaks of Majors Rio and Rachel Ray say they portray what servant leadership looks like every day.