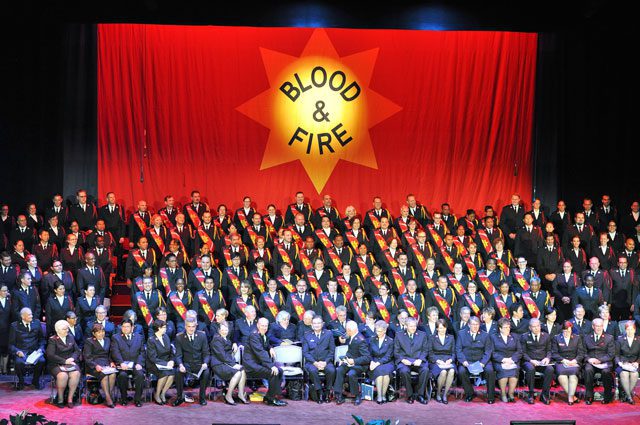 Commissioning 2014 centers on the 'Power of the Cross'
By Diana Sanglab – 
The Western Territory will celebrate 57 newly commissioned officers during this year's Commissioning weekend June 13-15 at the Pasadena Convention Center in Pasadena, Calif. By its conclusion, the Disciples of the Cross Session will be appointed to various parts of the territory for their first assignments as Salvation Army officers.
"[The cadets] have worked hard over the past 18 months and will soon be ready to take to the field," said Major Brian Saunders, assistant principal at the College for Officer Training at Crestmont.
General Paul Rader (Ret.) and Commissioner Kay Rader will be special guests at the event. The Raders served as territorial leaders of the USA Western Territory prior to assuming international leadership in 1994.
To kick off the weekend, award-winning singer Amy Grant will perform. Martin Hunt, territorial assistant secretary for program, said that the territory booked her because she has been at the forefront of contemporary Christian music for the past 30 years, and is arguably the most recognized Christian artist in the mainstream music industry.
"We think she'll have broad appeal, not only to Salvationists but to everyone attending," said Lt. Colonel Edward Hill, territorial program secretary.
The theme of this year's Commissioning is the "Power of the Cross." Saturday's events will explore this theme and are designed to be interactive and creative. The main event, Path of the Cross, will be a unique worship experience. Using visual arts, drama and music, this event will tell stories of those who saw Jesus on his walk to the cross.
"We're really excited about the variety in the programming," Hill said. "I think we'll attract people from throughout the territory and beyond to inspire the Christian journey."
_______________________________
Registration is open through June 6 at uswevents.org.