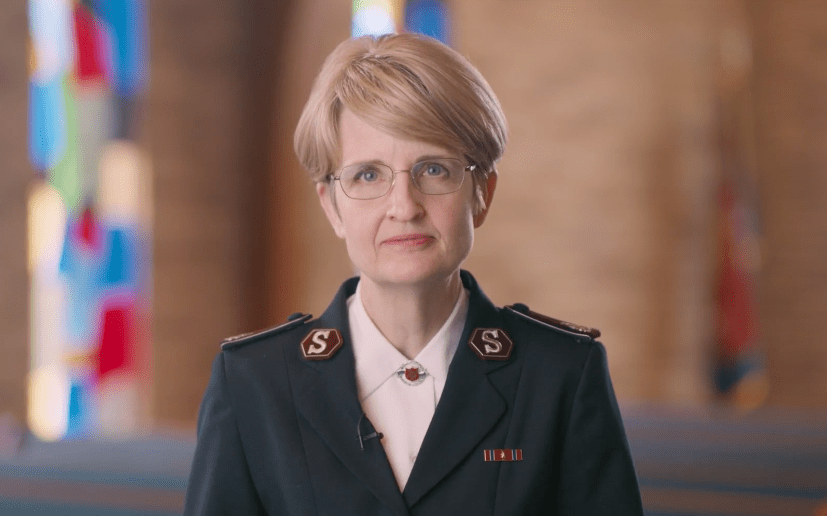 Commissioners' Town Hall prayer meeting
Western Territory leaders hold a special town hall meeting on National Day of Prayer.
Commissioners Kenneth G. and Jolene K. Hodder and other leaders from The Salvation Army USA Western Territory presented a Commissioners' Town Hall prayer meeting May 7, National Day of Prayer. Salvationists and friends could join in prayer online, where the meeting is still available to view.
Kenneth G. Hodder welcomed those joining the virtual Town Hall prayer meeting and explained that Jolene K. Hodder would be guiding participants in prayer for several specific topics. 
"This morning we offer our prayers to the Lord, and we do so based on the promise found in 2 Chronicles 7:14-15," Hodder said. "If my people, who are called by my name, will humble themselves and pray and seek my face and turn from their wicked ways, then will I hear from heaven and will forgive their sin and will heal their land."
After Hodder's opening prayer of praise and thanksgiving, Jolene K. Hodder asked participants to first turn their hearts to God seeking help with the COVID-19 crisis. 
"We are truly trusting God alone in these uncertain days—for the provision, healing, wisdom, strength, protection and especially, the hope we need during this difficult time," she said. Secretary of Personnel Lt. Colonel Stephen Smith then prayed for all those affected by the coronavirus.
Jolene K. Hodder introduced the specific prayer topics, and the West's leaders prayed for each one in turn. Territorial Secretary for Communications Lt. Colonel Kyle Smith prayed for youth and the challenges facing them in this time when their normal activities have been curtailed by the virus.
Colonel Colleen Riley, Territorial Secretary for Women's Ministries and Territorial Secretary for Spiritual Life Development, prayed for revival within The Salvation Army. She quoted Psalm 85:6: Will you not revive us again, that your people may rejoice in you? And she prayed: "Our hearts are open…and for this we pray, Lord, that we would continue to seek after you so much, God, that we would see your face in front of us everywhere we went; that others who do not know you would see us and want to know what it is that makes us so joyful."
Territorial Secretary for Business Administration Lt. Colonel Doug Tollerud prayed for those with leadership responsibilities in The Salvation Army: command leaders, officers, those under farewell orders, international leaders, future leaders and local officers.
The hurting world was the next prayer focus. Assistant Territorial Secretary for Personnel Lt. Colonel Sheryl Tollerud prayed for individuals experiencing homelessness and those in recovery, and for people suffering from abuse and trafficking. She prayed for those who are hungry, imprisoned, marginalized and excluded. To God, each individual matters."God, please make us messengers of Christ's compassion, to our communities, in our neighborhoods, and especially for those who feel they are forgotten and do not matter."
Jolene K. Hodder then invited viewers to spend a few minutes in personal prayer, focusing on individual needs and concerns. In the final moments of prayer, Chief Secretary Colonel Doug Riley prayed for viewers, as followers of Christ, to re-consecrate themselves to the Lord as his peace builders, seeking and giving forgiveness, showing grace, love and compassion for others.
"And at your altar, Lord, may we come, seeking to find your fire descending upon us so that all that we do, we would do for you," Riley prayed.
Kenneth G. Hodder offered the closing benediction.
HOW TO HELP:
If you'd like to make a monetary donation, please click here to make a gift.
Text 'GIVE' to 52000 to make a $10 donation to The Salvation Army. This will automatically add a one-time donation to your next mobile phone bill.
For information about volunteering, please visit volunteer.usawest.org.
To learn more about how to support The Salvation Army's relief efforts, please click here.