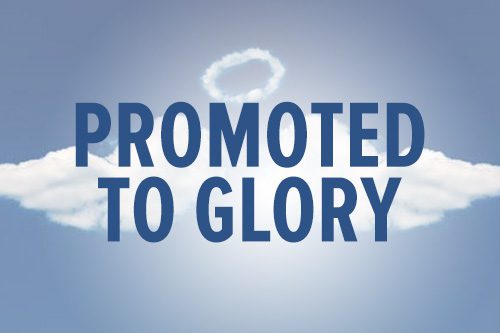 Commissioner Grace Chang
Feb. 24, 1936 –Jan. 5, 2018
Commissioner Grace E. Chang was promoted to Glory Jan. 5 from San Diego.
Grace was born Feb. 24, 1936, in Seoul, Korea, before the country divided in 1945. While studying at Seoul National University College of Music, Grace first encountered The Salvation Army. She was asked to share her well-trained soprano voice with the National Songsters, then under the direction of Lt. Peter Chang. Peter and Grace soon fell in love.
After completing her university education, Grace became a high school teacher. Although eager about her teaching career, she answered her greater call to officership and entered The Salvation Army Officer Training College in Seoul. Grace was commissioned with the Servants of Christ Session in 1963, and she and Peter were married 12 days later.
After the Changs served as Seoul Central Corps Officers, they became the first missional officers from Korea to become Training Principals in the Singapore Malaysia Command. Future appointments included Training Principals in the Hong Kong and Taiwan Command; Education Officers at the School for Officer Training in the USA Eastern Territory; and Under Secretary/Special Services at International Headquarters for the South Pacific and East Asia Zone.
In 1986 they came to the USA Western Territory as Training Principals. They returned to Korea as Chief Secretary and Territorial Secretary for Women's Organizations. In their last appointments, the Changs served as Territorial Leaders for the Korea Territory from 1991–1994 and as Territorial Leaders for the USA Western Territory from 1994–1997.
Throughout their appointments spanning three continents, the Changs gained a reputation as visionary leaders. Known for their high energy and faithful enthusiasm, they motivated and inspired thousands for the sake of the kingdom. Wherever they served, Grace's beautiful singing was an inspiring expression of her deep love for Christ. To this day, the Changs' influence continues to radiate throughout the world.
In 1997, the Changs retired to San Diego where they have enjoyed spending time with family and friends.
Grace is survived by her husband, Commissioner Peter Chang; daughter, Miriam; and grandchildren, Matthew and Julia.
A memorial service took place Jan. 20 at the San Diego Citadel Corps.