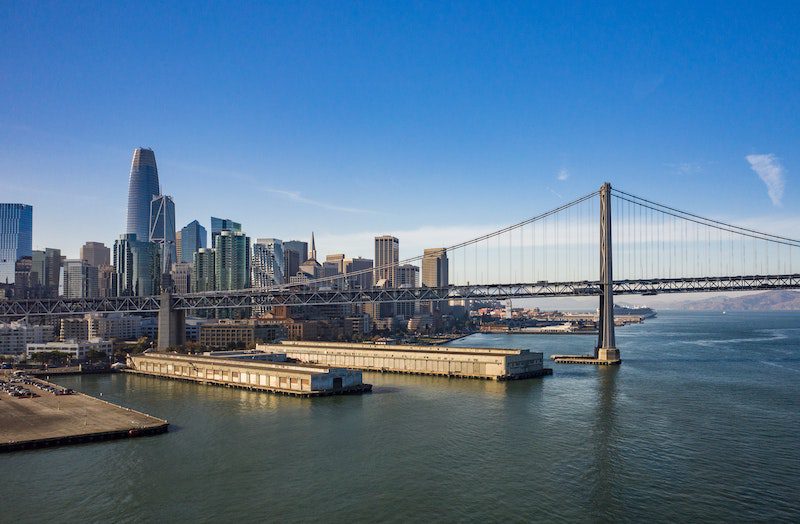 Combating COVID-19 amid Bay Area's shelter in place protocol
The new policy is among the strictest in the nation as officials work to limit the spread of the new coronavirus.
By Jared McKiernan–
Highways in California's Bay Area looked eerily free and clear today after officials enacted an around-the-clock curfew for seven counties, banning non-essential outings for all residents for the next three weeks. That means unless you need food or medicine or your work falls under the list of "essential businesses," you've been ordered to stay home.
The policy went into effect at midnight on March 17 for Alameda, San Mateo, Contra Costa, Santa Cruz, Marin, San Francisco and Santa Clara counties. The other Bay Area counties—Solano, Napa and Sonoma—are sticking with current guidelines on social distancing for the time being.
San Francisco Mayor London Breed called it a "defining moment" in the U.S. response to the COVID-19 pandemic. The move is on par with current rules in Italy, which has been hit harder than any country not named China.
"These measures will be disruptive to day-to-day life, but there is no need to panic," Breed said in a statement. "Essential government services will continue. Your garbage will be picked up. Police will still be out there."
What does this mean for The Salvation Army's service to those impacted by the pandemic?
According to Captain Matthew Madsen, Golden State Divisional Secretary for San Francisco and Men's Ministries Coordinator, The Salvation Army is coordinating with local officials and other nonprofits to determine the best way to continue meeting needs amid the shelter-in-place protocol.
"There are certainly fewer people out, which is good," he said. "It's reinforcing social distancing, which is necessary. That seems to be working. People are heeding these directives. But if people are stuck in our residential programs, our Silvercrest housing, we need to take extra care to make sure they're taken care of."
For starters, all officers in the division have officially been assigned to Emergency Disaster Services (EDS) duties, meaning they're now on call to meet the most immediate needs in their respective communities.
"We've only been activated for 24 hours so we're still formulating plans," he said. "This may be easy for some to shelter-in-place, but it's different when you're providing services to so many people. So when The Salvation Army engages in disaster, we [activate] certain protocols and we try to really streamline things for efficiency's sake."
In the City of San Francisco alone, The Salvation Army houses some 700 people a night between its array of programs, so there's been an added emphasis on keeping staff members safe and healthy.
Divisional leadership is also looking at ways they can serve the homebound senior population, who may be at a heightened risk of contracting the virus during the pandemic, even with the stricter protocol.
"These folks are told they can't go anywhere, but they need food," he said. "So we're trying to come up with ways we can mobilize and help them and make sure these precious folks are taken care of."
With several programs limited, such as the Ray and Joan Kroc Corps Community Center in the Tenderloin neighborhood, some staffers have had the opportunity to work at other Salvation Army facilities, including Railton Place or Harbor Light, where there's still very much a demand for services.
And while many residents still face a great deal of uncertainty, some public officials are taking steps to mitigate the financial impact for residents. The City of San Francisco, for instance, has temporarily suspended evictions to support those who've been sidelined by COVID-19 and can't pay rent.
"It's been a blessing seeing how we're stepping up and taking care of each other," he said. "And here in The Salvation Army, people are so willing to just roll up their sleeves and just do what's necessary. That's really at the heart of The Salvation Army. That's our DNA." 
HOW TO HELP:
If you'd like to make a monetary donation, please click here to make a gift.
Text 'GIVE' to 52000 to make a $10 donation to The Salvation Army. This will automatically add a one-time donation to your next mobile phone bill.
For information about volunteering, please visit volunteer.usawest.org.
To learn more about how to support The Salvation Army's relief efforts, please click here.