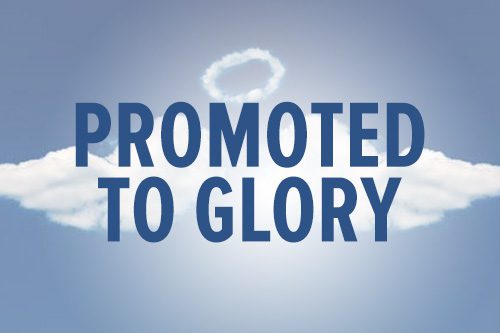 Colonel Marianne Tobin
May 24, 1930–June 15, 2019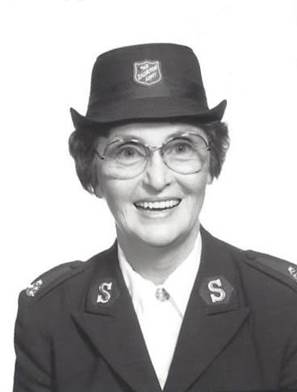 Colonel Marianne Tobin was promoted to Glory June 15 from Puyallup, Washington.
Marianne Bailey was born May 24, 1930, in San Diego to Bill and Florence Mae Bailey. She was the youngest of three daughters. He mother died when Marianne was a child, and as she sadly sat on the front steps of her home, a neighbor invited her to Sunday school at The Salvation Army San Diego Citadel Corps. The women at the corps became the mother she no longer had, and as she said, "From that time on, I never felt sad again."
Marianne identified three life-changing events that defined her life, granting her a "joyful journey." The first was when, at age 11, she knelt at the mercy seat and asked Jesus into her heart and life. The second was when at 14, while working with the Camp Mt. Crags summer staff, she met and fell in love with Robert Tobin. After a five-year courtship, they married and entered the School for Officers' Training. They were commissioned in 1952 with the Intercessors Session. The third significant event was to come a lifetime later.
The Tobins served for 18 years as corps officers in Washington, Hawaii and Southern California; their final corps appointment was at the Hollywood Tabernacle Corps. Following a period on divisional staff, they served as leaders of the Alaska and the Northwest divisions.Their final appointment came with a promotion to Colonel; Bob served as Territorial Field Secretary for Personnel and Marianne as Territorial League of Mercy Secretary and Nurses Fellowship Secretary.
In 1994, after 42 years of service, they retired to Seattle. In 2002 Bob, her husband of 52 years, was promoted to Glory. Marianne spent her concluding years in Puyallup, allowing her to be close to her sons and grandchildren down the road at The Salvation Army Camp Arnold. 
The third and final life-changing event, in her own words, would be "arriving home and meeting my Lord and Savior. Hallelujah!" Her wisdom and grace will be missed by her family and many friends, both in the Army and within the residence where she lived for many years.
As per her instruction, no service is planned but a family gathering will be held at a later date.
She is survived by three children and six grandchildren: Linda Joyce Castro (Larry) and granddaughters, Hali and Kelsy; James Michael Tobin (Vicky) and grandson, Jeremy; David Russell Tobin (Melanie) and grandchildren, Kennedy, Madison and Cassidy.