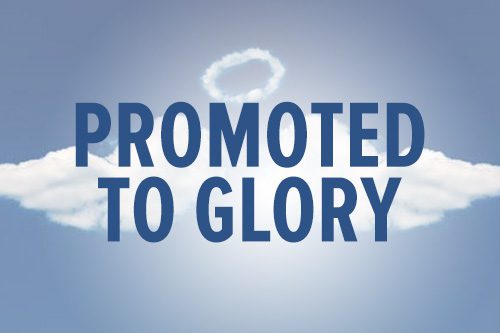 Colonel Bruce Harvey
September 29, 1932–October 21, 2017
Colonel Bruce Harvey was promoted to Glory Oct. 21 from Tucson, Arizona.
Harvey was born Sept. 29, 1932, to Howard and Thursa Harvey in Calumet, Michigan. The family lived in Calumet until 1939 when the copper mines closed and they relocated to Clarkdale, Arizona.
Immediately after World War II, the family moved to Grass Valley, California, where they resumed involvement with The Salvation Army. Harvey played trombone in the corps band. Following high school, he spent a year assisting Captain Gene Rice in Bakersfield while attending Bakersfield College. He graduated from Placer College in Auburn with an associate's degree in accounting. He then moved to Azusa for a year; later he completed a bachelor's degree in theology at Cascade College in Portland, Oregon. Harvey married Dorothy Dunbar on the day of their college graduation and in a matter of weeks they were cadets at the Training School in San Francisco.
The Harveys were commissioned as probationary lieutenants in the Sword Bearers Session in 1956. After three corps appointments in Lincoln Heights and Huntington Park, California, and Roseburg, Oregon, Harvey was moved into finance work. His appointments included divisional headquarters (DHQ) roles in Northern California and Alaska. The Harveys then were Corps Officers in Redwood City, California. Back at DHQ, Harvey was the Divisional Finance Secretary in Oregon/Southern Idaho and Northern California Divisions; Assistant Finance Secretary at territorial headquarters, and Divisional Secretary in Portland when the division name was changed to Cascade. The pair then spent five years at the Adult Rehabilitation Centers in San Francisco, Tucson, San Bernardino and Portland, followed by Harvey's appointment as General Secretary at DHQ in Southern California.
His greatest joys and challenges came as a Divisional Commander in the Southwest, Northern California and Nevada (now Del Oro and Golden State) and Intermountain Divisions.
Since retiring in 1998, the Harveys made Tucson their home with summers spent at the family cabin in Detroit Lake, Oregon.
Harvey is survived by his wife, Dorothy, and five children: Judith (Gary) DeWall, Marcia (Steve) Smith, Paul (Robin) Harvey, Mary (Jeff) Elliott, and Barbara (Joe) Harvey-Hall. The Harveys have seven grandchildren and three great-grandchildren.
A celebration of life service was held at the Tucson Temple Corps on Nov. 11, 2017, with Major Ed Loomis presiding.