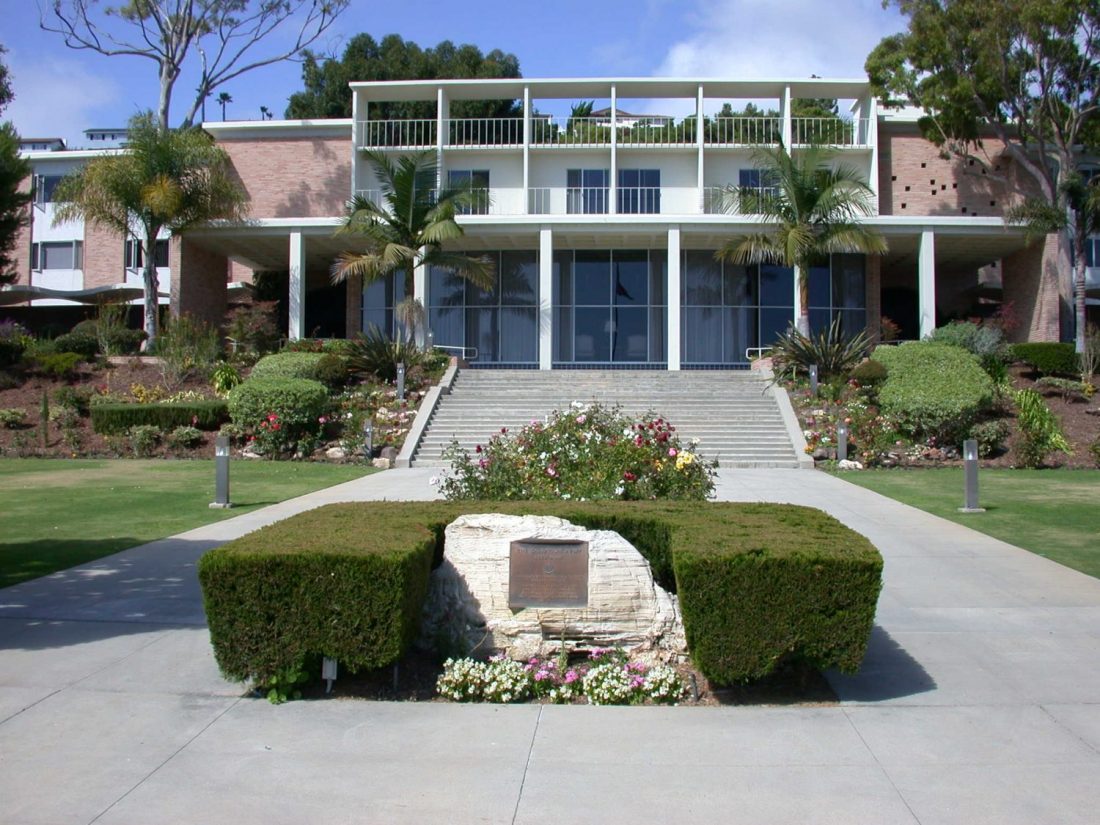 College for Officer Training exceeds accreditation standards
The Western Territory's College for Officer Training (CFOT) at Crestmont hosted 11 members of the Accrediting Commission for Community and Jr. Colleges (ACCJC), who were on campus in Rancho Palos Verdes, California, the week of Oct. 7 to conduct the final evaluation of the Training College in support of its accreditation as a degree-granting institute of higher education.   
"We are pleased to share that the college has exceeded all ACCJC standards, and can expect formal notification of its continued status as a fully accredited college in the near future," said Major Brian Saunders, Training Principal, upon conclusion of the evaluation Oct. 10. "We value education and accreditation is essential in ensuring the quality and effectiveness of the college's academic program."
CFOT is the only Salvation Army Training College in the world that is fully accredited, enabling it to grant an Associate of Arts in Ministry degree to graduating cadets and enabling officers to transfer credits to other colleges toward bachelor's or master's degrees.     
"Education is critical to officership," said Colonel Doug Riley, Chief Secretary, during the ACCJC final evaluation and report meeting. "Officership is a demanding vocation, and education is where preparation begins."  
Accreditation standards are varied and exacting, ranging from curriculum to information technology to facilities and governance.  
"There are 127 set standards," said Dr. Duncan Sutton, CFOT Director of Institutional Effectiveness and Strategic Planning. "For each one, the college has to demonstrate effectiveness and competency."  
The preparation for the site-evaluation takes up to two years, as CFOT prepares documents and submits evidence of meeting individual standards, culminating in the site visit. 
"We are indebted to Dr. Sutton for his tireless work on behalf of the college as he leads our ongoing efforts toward excellence in education," Saunders said.
The college received specific commendations for its mission and the obvious and enthusiastic buy-in from officers, cadets and staff. The balance between classroom and field education was also applauded, as was the college's administration and governance policies and procedures. The evaluation team also lauded CFOT's commitment to providing quality resources and for including multiple methods of instruction both in and out of the classroom.
"We are humbled with this achievement and the recognition of the college's work," Saunders said. "It validates and encourages the college toward its greater purpose: to equip men and women for officership in The Salvation Army and sharing in the Army's mission to preach the good news of Jesus Christ and to meet human needs in his name without discrimination."