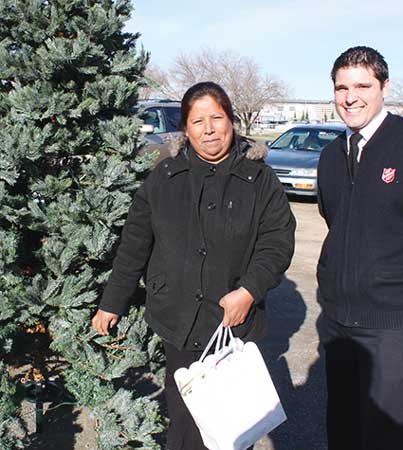 Christmas assistance comes with a tree
California Backyard runs fourth campaign in Sacramento.
California Backyard, an outdoor product warehouse based in Sacramento, Calif., kicked off its fourth annual "Give-A-Tree" artificial Christmas tree collection, which runs from now until Dec. 16.
Customers can donate used artificial trees, which will be distributed to families receiving Christmas assistance from The Salvation Army of Sacramento County and South Placer County.  Last year, more than 500 trees were distributed.
"California Backyard is proud to team with The Salvation Army in the fourth annual Give-A-Tree donation campaign," said Buzz Homsy, owner of California Backyard. "We are happy to help provide some Christmas cheer to the families of Sacramento and to extend the life of these trees. The program has grown each year and we look forward to the best year ever!"
For each donation, California Backyard offers the customer a 10 percent discount on the purchase of a new life-like tree.
Clear Channel Radio initiated the partnership four years ago when it connected California Backyard with The Salvation Army.
"We love this campaign from California Backyard," said Lt. John Morrow, corps officer in South Placer County. "The trees are an added bonus for the families receiving assistance from us. To see their faces light up when they get the trees, it just really warms my heart."