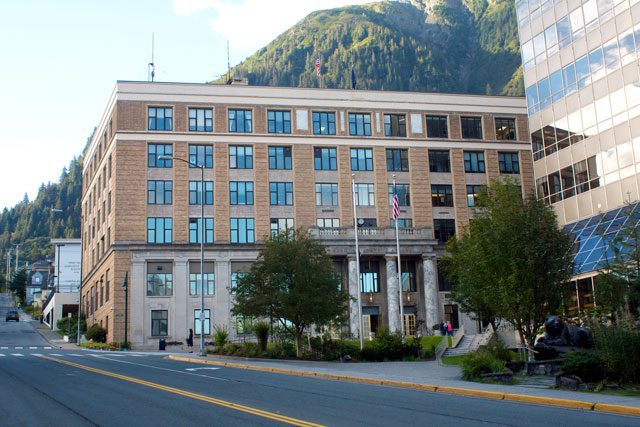 Bible study at Alaska's Capitol
Once a week, public officials begin their day at a ministry led by Salvation Army officers.
Alaska's state legislature is currently in session, and once each week, a group of public officials meet for a Bible study led by Lt. Lance Walters, Juneau corps officer.
"Bible study at the Capitol is Thursday morning, before the day's legislative activities begin," Walters said. "Approximately 25 to 30 Alaska senators and representatives attend, along with their staff and some outside guests."
Walters noted that not everyone is invited to the meeting. "These men and women are public figures and the things that are discussed are very personal and private," he said.
Walters received an invitation last year at a legislature meet and greet for the Alaska food coalition. Then Senator Fred Dyson approached him and said, "There are more of us here than you know."
Dyson's message was clear.
The next day, Walters attended the Bible study. Dyson insisted that Walters sit in front.
"After all, you represent The Salvation Army," Dyson said. He told the group about The Salvation Army's ministry in Alaska, and said how impressed he was with the Army's leadership.
Since then, Walters and his wife, Dana, have guided this ministry.
"I have enjoyed getting to know him and the other people who attended last year and now this year," Walters said. "They are very real people who are looking to God for guidance and direction."
Recently, the group studied the book of Daniel, exploring how God used Daniel to influence the king.
"Please pray for the people within the government," Walters said. "Each day they deal with a lot of voices telling them what to think, how to vote, and many other pressures of public life.
"We know that the most important voice that they need to hear, out of all of those," he said, "is God's."