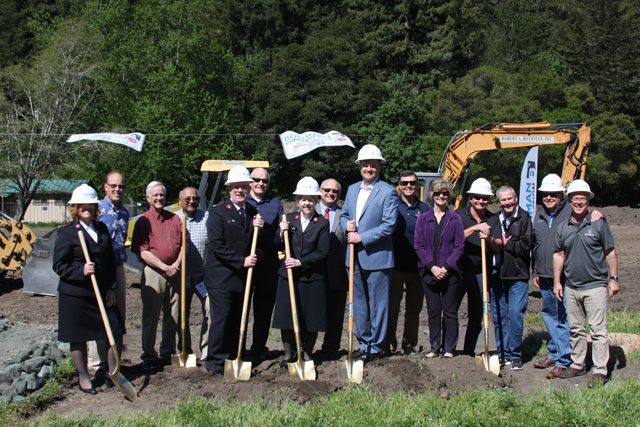 Camp Redwood Glen breaks ground on synthetic playing field
The 80,000 square feet of turf will be the first of its kind in the area
Camp Redwood Glen has served as a Salvation Army camp and conference center in the lush woods of the Santa Cruz mountains since 1946. Recently, the camp announced plans for something new: the first synthetic playing field in the Scotts Valley area that will be available for both campers and community members to use.
The project features 80,000 square feet of field turf that will include a full regulation soccer field, softball diamond and lacrosse field marking.
It took three years to raise $1.1 million for the field, completely donor funded by the Camp Advisory Council, a few large donors, local community groups and a host of small donors through a crowdfunding campaign known as "Give Five."
"We are thrilled to announce the completion of our campaign and the beginning of the refurbishment of the field," said Ed Covert, Director of Camp Redwood Glen, at the recent groundbreaking. "We are excited to be able to be a resource to the local community. Currently, there are no all-weather fields in our part of the county. Practice space is at a premium in Santa Cruz County and our new field will be a welcome addition to the inventory of practice fields."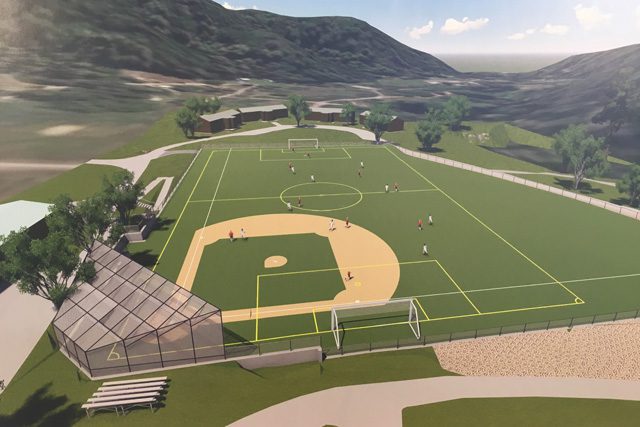 The current field was unusable for several reasons. The Salvation Army stopped watering the field during the years of extreme drought because it required nearly two million gallons of water each year. The constant irrigation also meant the potential for fertilizer and soil amendments to leach into Bean Creek. Further, activity on the field created holes and trip hazards.
The synthetic aspect of the new field will mitigate both of these factors. The shock absorption factor will improve the safety and fall protection of all participants. Further, the play surface itself will be hazard free and consistently smooth.
"After 72 years of very joyful use, it's time to replace this very tired sod," said Lt. Colonel Cindy Foley, Golden State Divisional Director of Women's Ministries.
Divisional leaders Lt. Colonels Tim and Cindy Foley joined Scotts Valley Mayor Jim Reed, the Camp Redwood Glen Advisory Council, representatives from Robert A. Bothman Construction and Verde Design and members of the Scotts Valley and San Lorenzo Valley Soccer League for the groundbreaking.
"It's truly a group effort and a group that's going to benefit. Not just in Scotts Valley but all across our county, folks will be able to use these great facilities," Reed said at the event. "The Salvation Army understands how important it is to have authentic connection to community, and we're very grateful that you act on that spirit."