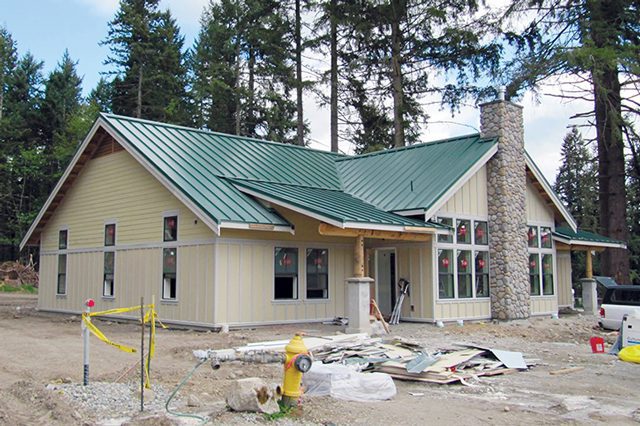 Camp Arnold raises new 'Mountains'
Cabins replace nearly 50-year-old A-frames.
The Salvation Army Camp Arnold in Eatonville, Wash., erected 12 A-frame cabins as "temporary" housing in 1966. Now, almost 50 years later, four new cabins have replaced them.
"The old A-frames served Camp Arnold well," said Camp Director Mark Nottle. "We estimate over 50,000 campers and staff have called them home over the past 49 summers."
The old A-frames had a total of 13 beds per cabin—11 in the outer dorm and two in the counselor's room—with a total capacity of 156.
The new double dorm cabins can house 44 people each, along with two counselor rooms holding two each. Each cabin's total bed capacity is then 48, or 192 for the entire four-cabin project. The new cabins also include a common entry lounge and a floor-to-ceiling river rock fireplace.
They recently acquired new names.
"They are no longer 1, 2, 3 and 4," Nottle said. "Named after Washington State's four highest peaks and with a nod to the A-frames they're replacing, let me introduce you to Glacier Peak, Mt. Baker, Mt. Adams and Mt. Rainier—or what will collectively be known as 'The Mountains.'"
The cabins met their targeted spring completion date, allowing them to house campers during the busy summer season.
Nottle looks forward to ministering to the children who will visit "The Mountains."
"As we look forward to the next 50 years of ministry here at Camp Arnold, another 50,000 lives await the wonderful and truly life-changing ministry moments that will take place between their walls," Nottle said. "These cabins are more than just an investment into the infrastructure of Camp Arnold—they truly are an eternal investment into the infrastructure of thousands of children throughout the Northwest."