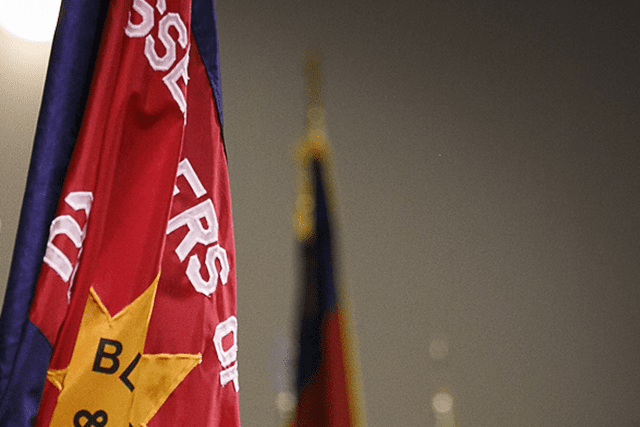 'Called together as messengers'
First-year Session Representative Cadet Christopher Noble's response at the Welcome Banquet.
By Christopher Noble, Cadet –
As the Messengers of Compassion, we have come to the College for Officer Training at Crestmont to begin a new season in our lives. To let ourselves be fully used by God. To follow Jesus as we compassionately love others.
I believe, from getting to know my session mates, there has been one call from God to all of us. God has brought us here to have compassion. We come from very diverse backgrounds and cultures. We come from different professions: some have been salespeople; others, managers; and others, youth workers. Some of us have a long history in The Salvation Army, and some of us are relatively new. We all have a unique story to share.
While God has brought us together to build us as a community—to build relationships, to encourage each other, to strengthen one another—he has ultimately brought us here to become Salvation Army officers as his Messengers of Compassion.
As we are settling into our new lives, we are experiencing the gracious love and companionship with which the Messengers of the Gospel have embraced us. We now have an opportunity to come alongside them to share the message of the gospel with compassion.
We are called together as messengers to reach out to those who are hurting, to use care in our words and our actions. To share the gospel to all who desperately need to hear the Good News of Jesus Christ.
We, as the Messengers of Compassion, would like to acknowledge all the people who have poured into us through our journey to Crestmont. We need to give thanks to our Corps Officers, our Candidate's Secretaries, our divisional and territorial leadership, and to all the staff and the officers here at Crestmont. They have already been a model of compassionate love to all of us.
As we begin to become immersed into our training, we are reminded that God called us here to have compassion. To love as he loves. To reflect Jesus in our actions.
We need to reach out to the world—wherever we are called—to share with compassion our stories, our lives and our Savior's love. We are called to feed, to care for, to come alongside, and to listen to those whom God places in our path.
I pray that we, as the Messengers of Compassion, reflect Jesus Christ with graciousness, righteousness, and full of compassion.
We are here to be molded and shaped to stand as Messengers of Compassion. Please God, use us.