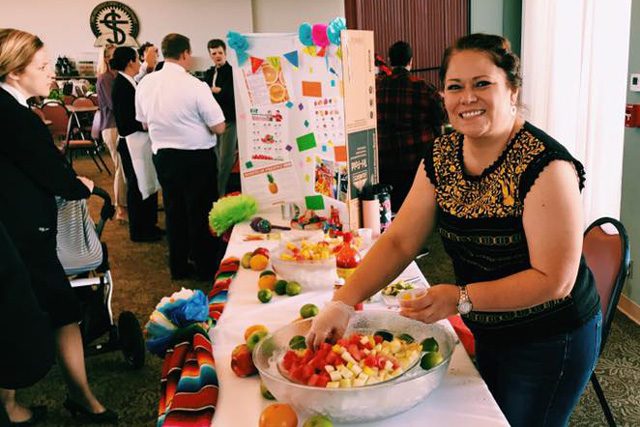 Cadets promote healthy choices
Cadets at the College for Officer Training (CFOT) at Crestmont armed themselves with information to maintain good health during the Christmas season at the annual CFOT health fair.
Second-year cadets held the fair at the conclusion of the Contemporary Health class, which all second-years take in the fall semester; the fair is their final assessment for the class. It takes place in November during finals week, just before they leave for their winter assignments.
"It is a tool for the cadets to use, not only to show what they have learnt during the semester, but also as a way to support their future communities when thinking of wellness," said instructor Cathy Hill, a certified personal trainer and fitness professional.
With Hill's guidance, the students work in groups of four to six to develop a theme. They are responsible for producing and disseminating the information.
This year's themes included foot health, juicing, walking benefits, nutritious snacks, sugar in drinks and alternatives, healthy Christmas snacks and alternatives to fast food.