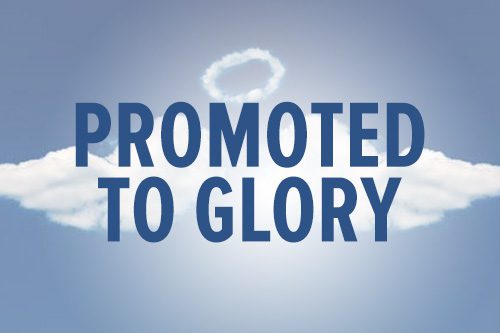 Brigadier Gloria Nunes
April 13, 1926–Feb. 28, 2017
Brigadier Gloria Nunes was promoted to Glory Feb. 28, from Phoenix, Arizona.
The youngest daughter of six children, Gloria was born April 13, 1926, in Vintar, Ilocos Norte, the Philippines. Her parents, Leandro Juan and Jacinta Acacio, cultivated the fine art of husbandry on their family farm, and their hard work brought them success. They cherished family life and shared memories of riding the family carabao, planting grapes and running through fields of newly harvested crops.
At age 21, Gloria met Venancio Nunes, a Salvation Army officer, through a mutual acquaintance. They wed in 1947, going on to share 62 years of marriage. Venancio predeceased Gloria in 2009.
Gloria entered training to become a Salvation Army officer, and was commissioned in 1948 with the King's Messengers Session. The couple served together in Hawaii at Camp Homelani, Honolulu Family Services and at Divisional Headquarters, followed by corps assignments including Hanapepe, Honokaa, Kona Outpost (which later became a corps under their ministry), Hilo Temple and Phoenix Temple. Their final appointment before retirement was at the Men's Social Service Center (Adult Rehabilitation Center) in Phoenix, where they concluded their active service with the rank of Brigadier.
Gloria is remembered for her gentle spirit, joyful laughter, loving smile, encouragement and compassion for those in need. She enjoyed taking care of infants, and would babysit them at home so their mothers could work. She had a special ability to organize Home League groups, and at one time led five different groups from her corps appointment in Honokaa. Throughout her life, her faith was unwavering and her witness unshakeable.
She is survived by her sons: Major Ben (Marti) Nunes and Bill Nunes; three grandchildren: Rev. Kealani (Lt. Colonel R. Tyler) Willbanks, Ben III (Kimberly) Nunes and Christopher (Michelle) Nunes; and 10 great-grandchildren: Malia, Marissa, Justin, Hannah, Kiersten, Heather, Madison, Donovan, Nolan and Jackson.
A celebration of life service took place March 18 at the Phoenix Citadel Corps with Major Ben Nunes and Bill Nunes presiding.