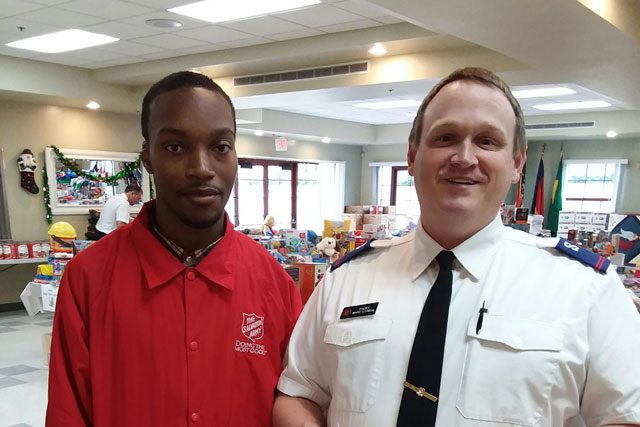 Bellringer finds purpose, helps his family
This past Christmas season, Thomas was one of the Redondo Beach (California) Corps' best bellringers.
Cadet Denise Litreal, stationed at the corps during kettle season with her husband, Mark, said Thomas would take three buses every day to reach the corps, arriving early so the Litreals could take him to his kettle stand at the local Ralph's grocery store.
"I want you to know how much my having this job has helped my family," Thomas told the Litreals during the last week of kettle season.
It had been a tough year for Thomas, who currently lives in an extended stay hotel in Los Angeles with his three younger siblings, after his family experienced homelessness when their parent became ill and they had to leave their apartment.
"They've been trying to recover from these hard times since," Litreal said.
Thomas got to "shop" for his siblings at the corps' Toy-N-Joy distribution, providing them with a Christmas they otherwise would not have had.
"Thomas was filled with joy when given this opportunity," said Litreal. "He was able to both shop at and work for The Salvation Army."
As a young man with special needs, Thomas isn't able to work at most jobs.
"Thomas loves The Salvation Army and hopes to return next year as a bellringer," said Litreal. "He looks forward to Christmas time as a way to help his family while being able to work in a job he can do."