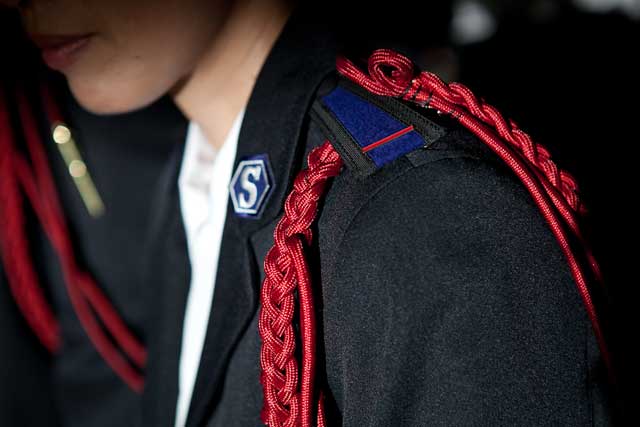 Becoming an officer
Relationship
The most important component for anyone wanting to enter Christian service is a strong, personal relationship with Jesus Christ. This relationship is based on the understanding that our sins can be forgiven through Christ's sacrifice on Calvary. It involves an understanding that, all have sinned and fall short of the Glory of God (Rom. 3:23). But by Christ's sacrifice and death, he paid the penalty for all sin, allowing us the opportunity to confess our sin and enter into a relationship with him. Once established, the believer continually grows in his or her faith.
Soldiership
Members of The Salvation Army church are called soldiers, those who possess a relationship with Jesus Christ, participate in fellowship and worship in a local congregation and adhere to the doctrines and mission of The Salvation Army. Each person attends preparation classes and signs a covenant stating his or her beliefs and dedication to following God before becoming a soldier.
Calling
Each Salvation Army officer is called by God for a unique ministry. This calling may take many forms, but in all cases it is an inner conviction that it is God's plan for you to serve him fully as an officer in The Salvation Army. No one should aspire to become an officer of their own will or by the invitation of another. It is God who calls and then equips those who minister in this manner.
Application
When a Salvation Army soldier senses a call to officership, he or she should discuss this with his or her corps officer. The officer will help the soldier evaluate his or her call, giftedness and the possibility of becoming an officer. The officer will also assist the soldier in the application process. If accepted, the individual is assigned to a training class at the College for Officer Training at Crestmont for two years of education and preparation before being ordained and commissioned as an officer in The Salvation Army.