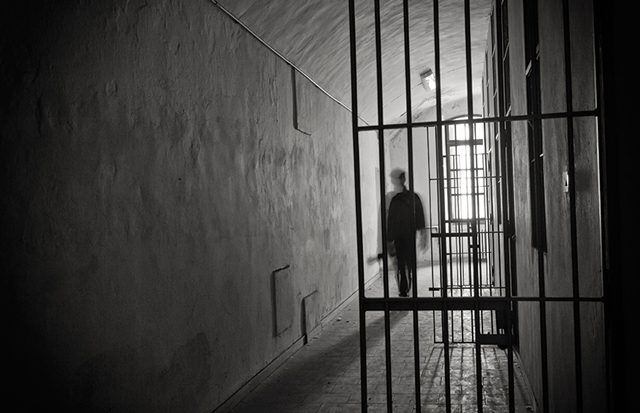 A coalition for correction
Faith-based groups partner for comprehensive prison outreach in Arizona.
Despite national incarceration rates trending downward in the U.S., Arizona's prison population recently hit a record high.
Since fiscal year 2013 it has grown by 1,893 prisoners and the Arizona Department of Corrections projects 1,920 more to be locked up by fiscal year 2016, according to a letter to Gov. Jan Brewer. The corrections population climbed to 42,052 on Aug. 31, nearly 5,000 more than its total bed count.
Beyond basic accommodation, many inmates and ex-offenders lack access to resources such as employment agencies, housing opportunities and spiritual growth, making for difficult transitions once they are released.
Earlier this year, The Salvation Army helped form the Arizona Coalition, a group of corrections professionals from faith-based organizations who partner to help inmates and ex-offenders reintegrate into society and sidestep recidivism.
Carl Alzen, who retired in 2010 as a correctional and supervisory chaplain with the Arizona Department of Corrections after 20 years, began working with The Salvation Army Correctional Services in the Southwest Division. He helped recruit local representatives from Prison Fellowship, Arizona Second Chance, Church on the Street, Along Side Ministries, Set Free Ministries and Phoenix Rescue Mission.
"[It's] clear that cooperation between different faith communities and even secular institutions is an absolute must if we really want to be of service to those behind bars," Alzen said. "We just have to look beyond our own group and connect with those who share our vision and passion."
Prior to an inmate's release, one of the coalition partners visits the inmate and provides a basic checklist of the different groups in the coalition, how to connect with them and what assistance they can provide. Whether a food box, a bus pass, family services or spiritual counseling, inmates can seek exactly what they need to smoothly transition to life outside of the criminal justice system.
If any of the participating organizations do not provide the services that meet the needs of an individual, they refer the inmate or ex-offender to another coalition member whose organization does. For example, if a local church receives a request for help from a pregnant inmate in the county jail but does not have any resources for her, the pastor could contact The Salvation Army Divisional Headquarters. They would then connect with the Phoenix Rescue Mission Women's Center, which already has a program in place to meet her needs.
Karen Burgan, Arizona Second Chance staffer and former convicted felon herself, attested to the need for comprehensive prison outreach.
"I know firsthand how difficult it is for people coming out of prison to just be accepted by society, to get decent jobs, to develop their lives again," Burgan said. "There are just so many barriers."
While the approach is comprehensive, Alzen said one-on-one counseling will be the priority.
"We will not do the job for them, but we will be at their side during the first turbulent time of their release," he said.
He hopes to grow the coalition with more churches and faith organizations, citing an "almost limitless" demand for services. The coalition will continue to work to decrease taxpayer expenses, return prison populations to below capacity and ultimately, help ex-offenders rebuild their lives.
"What we do is not very complicated, and it can be done just about anywhere in our country," Alzen said. "It simply takes the ability to recognize God's presence in the full and total body of Christ, not just in my own church."