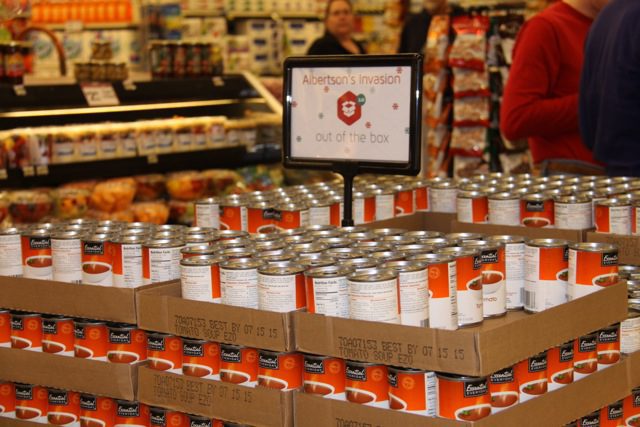 Army and Sun Valley Community Church invade Albertsons
More than 10,000 food boxes distributed
By Melany Stroupe
The motto of Sun Valley Community Church (SVCC) is "Our Community, Our Responsibility." SVCC lived up to that motto when more than 1,500 members of their congregation came together in late 2013 at an Albertsons store in Glendale, Ariz.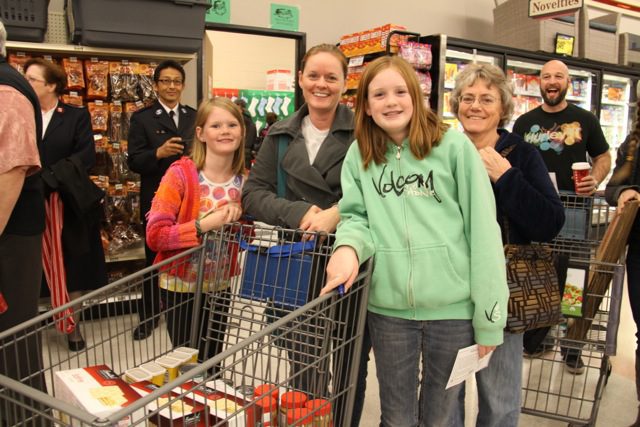 Members of the Sun Valley Community Church, their friends, families and neighbors shopped for non-perishable items that were donated to The Salvation Army to help restock food supplies. The event resulted in more than 10,000 food boxes to help feed the hungry.
It took a huge amount of logistics work from both Albertsons and Sun Valley Community Church to make this event a success. Albertson's extended their hours, scheduled extra staff and brought in 3 semi-trucks loaded with food just for this event. SVCC provided all the signage and volunteers and managed the entire event, which included food and entertainment.
"The Salvation Army is humbled by the support we received from Sun Valley Community Church and Albertsons" said Major John Brackenbury, Valley of the Sun program coordinator. "They thought of this idea and came to us after all the planning was in place. All we had to was show up and collect the food boxes. Their effort will go a long way to assist hungry families in the Valley. "
Members of SVCC, Albertsons associates and Salvation Army officers and staff, all commented on what a great time they had at the event. Plans are already underway to continue and build on this event for 2014.