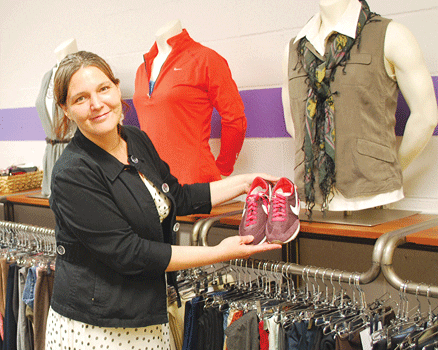 'Anita's Closet' renovated to honor long-time volunteer
Domestic violence shelter and Nike renovate clothing closet.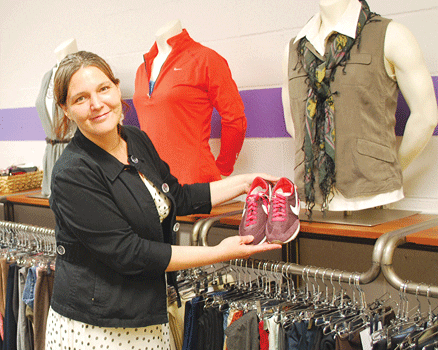 BY TERESA ENGEL
Anita Brackensick, who was promoted to Glory in 2011 following a battle with ovarian cancer, dedicated her life to ensuring women arriving at The Salvation Army West Women's and Children's Shelter in Portland, Ore., would have something to wear.
A new clothing closet—appropriately named "Anita's Closet"—now exists at the domestic violence shelter in her honor, thanks largely to a team of Nike employees.
Brackensick initially identified the need for a clothing closet in 1988 when she noticed that most women did not have much when they came to the shelter. After that, she and her husband, Allan, became weekly volunteers there.
"Anita's hope for the clothing closet was to make it inviting, welcoming and supportive, as it is often the first place a woman goes after coming to the shelter," said Fay Schuler, director at the West.
Brackensick worked in the clothing closet every Monday. Sometimes she would be at the West all day and into the night working on the closet and helping women pick out clothes. When she was in the hospital, her husband came in her place, and continues to volunteer today.
"We wanted to remember Anita for all of her work at the West," Schuler said. "Naming the clothing closet after her seemed a wonderful tribute to an amazing woman." When Schuler presented the idea at a Nike luncheon, employee Dale Grealish became interested and assembled a team of Nike employees to take on the project.
They secured donations from Nike stores around the country and utilized shelving and hangers to completely renovate the room into a welcoming closet allowing women to "shop" for their clothes. The team painted the room and hung a picture of Brackensick outside.
"The room looks great, but I want to make sure the women have what they need. That is what Anita wanted," Allan Brackensick said upon visiting the renovated closet. "If her legacy lives on for 100 years, that'd be nice. I am happy that they have recognized the work she started, and I know Anita would be happy to see what has happened here."