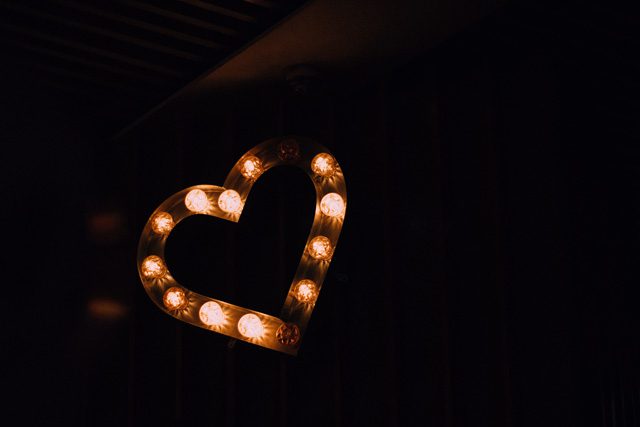 'And the greatest of these is love'
By Lisa Bingham –
Every Feb. 14, we celebrate Valentine's Day, sometimes with cards or flowers, chocolates, romantic dinners, love songs or poems. Some esteem the day as highly significant, while others would just as soon skip it altogether.
Children love exchanging valentines with their friends, hoping to find candy hearts tucked inside. But whatever our feelings about the day, true matters of the heart are seldom wrapped up in a 24-hour period. Rather it is how we express our love throughout the rest of the year that really counts.
Of the many words written on the topic of love, 1 Corinthians 13 stands the test of time, describing in eloquent terms what real love looks like. Paul's poetic and powerful "Love Chapter" is worth reading and re-reading, and not just at weddings. Putting love into action is our challenge.
As Christians, we are called to love as we are loved by the one who gave his life for us. It is a humbling thought. Always patient, always kind? Keeping no record of wrongs? I frequently fail to meet such a standard, but I am called to do so. It is only God's love in me that can make it possible.
Clearly, love is not always easy. C.S. Lewis goes so far as to offer this warning in his book, "The Four Loves": "To love at all is to be vulnerable. Love anything and your heart will be wrung and possibly broken. If you want to make sure of keeping it intact you must give it to no one, not even an animal. Wrap it carefully round with hobbies and little luxuries; avoid all entanglements. Lock it up safe in the casket or coffin of your selfishness. But in that casket, safe, dark, motionless, airless, it will change. It will not be broken; it will become unbreakable, impenetrable, irredeemable. To love is to be vulnerable."
Then, vulnerable we must be. And so we know and rely on the love God has for us. God is love. So states 1 John 4:16, assuring us that there is more than enough love to go around. And my favorite assurance, in Romans 8:39, reminds us that nothing can separate us from the love of God.
So whether our plans for Valentine's Day do or don't go quite "as planned," perhaps we can determine to be of good cheer and make the most of all the other days we are given, loving our neighbors as ourselves, loving our spouses, our children, our parents, our friends, and those along the way who might appear unlovable at first glance.
Jesus has spoken and made it plain: "By this all people will know that you are my disciples, if you have love for one another" (John 13:35 ESV).