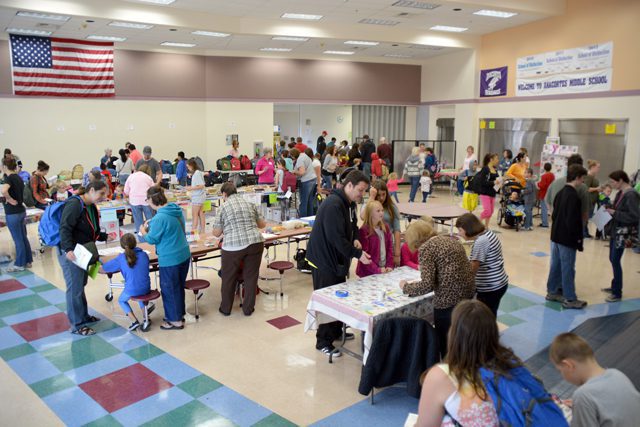 Anacortes kids ready to learn
The Salvation Army helps facilitate annual Ready to Learn Fair.
The Salvation Army in Anacortes, Wash., helped more than 330 children head back to school with supplies essential for success, distributed at the annual Ready to Learn Fair.
"Here in the community of Anacortes, kids are ready to learn," said Lt. Stephen Milner, Anacortes corps officer. "Sixteen years ago, folks said that children need to be prepared for the coming school year and that they need more than just some paper and pencils."
The community saw the need and came up with a response: a yearly back-to-school fair.
The Army partnered with the Anacortes School District, various organizations and volunteers for the event, which was held at the local middle school. Children received a backpack full of suggested items for their grade level.
Since kids need more than just supplies to be ready for school, families could select donated clothes and hygiene products for their children along with a voucher for Payless ShoeSource. Local beauticians offered free haircuts.
Representatives from 20 community organizations set up booths to inform families of their services, from the local library, to Boy and Girl Scouts, the housing authority and St. Vincent DePaul Society.
Milner said the annual event takes months of preparation and fundraising by a joint committee of Salvation Army and school district representatives, who this year raised over $18,000. The week of the event, more than 200 people donated their time to set-up the fair.
"It is quite the event to participate in and to see the children receive the items in preparation to learn," Milner said. "The community of Anacortes has found an answer to a need and they live it out fully year after year."