Alegria "Recognizing a decade of service, and reflecting on its journey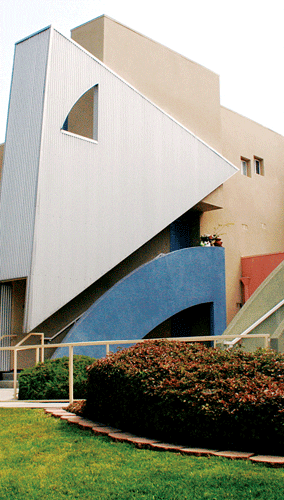 By Paul Hebblethwaite
In 2011, The Salvation Army's Alegria program turns 10 years old and celebrates a legacy of support and treatment for homeless families affected by HIV/AIDS.
Located in the Silverlake district of Los Angeles, Alegria provides housing and support services to 44 families—16 households—that receive additional medical and life skills support in the residential care facility for the chronically ill. A hall-mark of the program is its child development services that offers education and enrichment activities for the 80 children and youth who live at Alegria, and the spiritual support provided to families through its new community care program.
But Alegria's journey began 30 years ago in 1981, when AIDS was first diagnosed in the United States. For decades a united effort to prevent, treat, and one day eradicate HIV/AIDS has resulted in innovations and compassionate action across all spectrums of society. For The Salvation Army, supporting these efforts has been a core articulation of the organization's mission to serve humanity without discrimination.
As early as 1987, The Salvation Army conveyed a taskforce to discuss a coordinated response to the rapidly expanding disease. By 1991, the first residential program in the Western Territory was started in downtown Los Angeles: Bethesda House, a residential care program that became Alegria. In 2001, the Southern California Division significantly expanded its HIV/AIDS services by opening Alegria.
Since its inception, Alegria has served HIV/AIDS affected families and has been a place of healing and hope for hundreds of households. The program has challenged both residents and staff to seek greater challenges and new perspectives. It is these lessons that we remember this year.
Family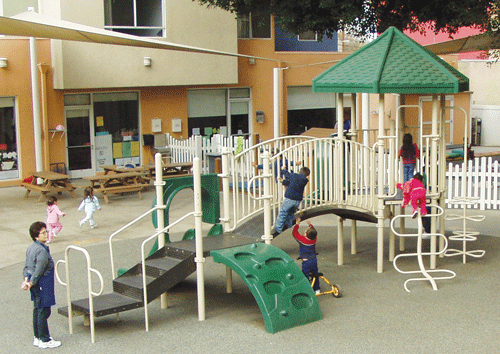 The Salvation Army knows the devastation that natural disasters can cause, and the wake of destruction that addiction, homelessness and HIV/AIDS leave behind. The damage of human failure alters a person's relationships with family and friends and leaves its mark on the future. For the households at Alegria, the nuclear family is barely holding together what remains of its natural bonds. In the majority of cases, relationships with extended family, friends and neighbors have been lost, and sometimes crushed by stigma and shame. These lost relationships reduce a family's ability to cope with housing and employment challenges and eliminate an already fragile safety net.
On top of that, families are dealing with a disease that impacts employment stability and new opportunities. Worse still, many of the women we work with were infected by unfaithful partners and are truly victimized by the burden of HIV/AIDS. At Alegria, family is complicated. Yet, an intentional effort to restore a person's dignity and give him or her strength, often leads to a steady and hopeful restoration of relationships. When families are reconciled, and estranged families overcome the fear and judgment of stigma, grace enters a person's life with powerful assurance of value and worth.
As we have worked with families at Alegria, we have also greatly expanded our definition of family. Even though two-parent households are a mainstay of traditional American identity, the diversity of families we encounter in our work speaks to a different narrative. Families come in all kinds of shapes and sizes, but the importance of these relationships doesn't change. Most decisions made by Alegria residents—good and bad—revolve around preserving and strengthening the unit.
We can't fix or tear apart a family because they are unhealthy or because we believe its composition is immoral. We have to work with what is given, hoping that our small encouragements and challenges are amplified by God's spirit. If we don't hold back our judgment from a family and allow God's grace to work, we run the risk of an adversarial relationship that ends in further isolation and loss. People change from the inside and it takes a lot of work before a family welcomes us into its protected and cherished center, especially when stigma and rejection have resulted in high walls of shame.
Hospitality
Stigma has an antidote: hospitality. Not your garden variety, but a hardcore non-judgmental embrace of the other person, problems and all. Sometimes it means ignoring the obvious physical effects of a chronic illness until a person is ready to talk about it. Sometimes it means experiencing a cultural practice you don't understand, or dislike. Most of the time being hospitable means being a little uncomfortable long enough for the experience of radical hospitality to change you from the inside.
Through surveys and conversations with residents at Alegria, we know that churches don't have a good record of sharing hospitality. A warm smile and a nametag cannot disguise the prejudice and fears of a congregation or community group. People who have experienced addiction, mental illness and HIV/AIDS have incredibly fine tuned judgment radars. Sadly, most places where they might find grace and healing set off all of their alarms, including within The Salvation Army.
In response to this important need for hospitality, we established a community care ministry at Alegria. Led by a coordinator, the ministry extends regular and dynamic opportunities for experiencing grace in action. From home visitations to transportation to a local corps (church), community care at Alegria fosters a spiritual presence that compliments the clinical work of staff. Hospitality for us means setting aside time to listen, time to eat, and time to sing (karaoke, both magical and glass shattering). Community care also means supporting resident leadership, decision- making and honoring the contribution of households at Alegria, who are creating a neighborhood that is welcoming and respectful.
Hope
I have often remarked that residents at Alegria are more stable than the staff. Because Alegria includes 28 permanent housing units, we have residents who have lived here for 10 years, during which there have been four executive directors. Yet with advancements in HIV/AIDS treatment and changing practices in homeless services, the last decade for Alegria residents has been a time of constant change.
Sometimes change can be life-draining and stress filled. Our recent economic times have strained many households and organizations as they adapt to completely new ways of being. During times like this, people can lose hope and fail to see the good things that surround them. At Alegria, change is also marked by advancements in medical treatment. When The Salvation Army opened its first residential program at Alegria, funerals were constant reminders of the deadly impact of AIDS.
By 2011, treatment has caused a major shift in life expectancy and the quality of life a person with HIV/AIDS can expect. For many residents, this has been an incredible journey from a possible quick death to a deep gratefulness for the life they have experienced. This hopeful change continues and we wait with anticipation for the day when treatment eliminates the significant health risks of an HIV infection.
Through it all, thick and thin, God calls us to journey together. Both the journey and our fellow travelers create the stories we tell. For those who have joined everyone at Alegria on its journey these last 10 years, thank you and travel well.