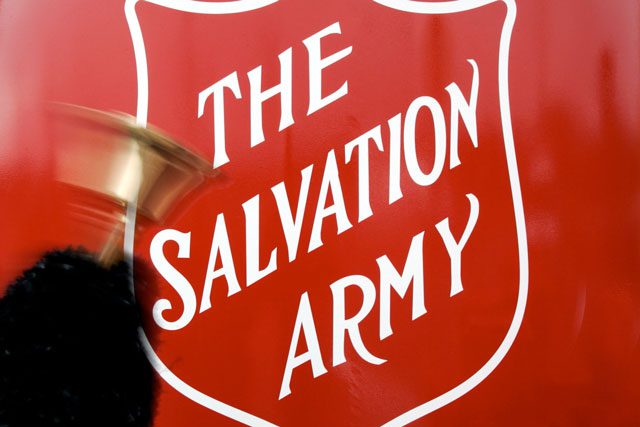 Alaska Salvation Army set to 'Jingle in July'
The Salvation Army Alaska Division and participating Walmart locations in Alaska will once again "ring the bell" every Friday and Saturday during the month of July from 12–7 p.m.
"Walmart store managers in Alaska were so enthusiastic last year to help out and staff did such a great job bell ringing, that we can't wait to tip the scales and join forces once again to do more good this year," Alaska Divisional Commander Major John Brackenbury said.
Funds raised during the bell-ringing weekends will go toward helping Alaskans in need through The Salvation Army's community programs and services. Through red kettle fundraising, The Salvation Army is able to help Alaskans with meals, shelter, clothing, school supplies, emergency and rehabilitation services year-round.
"Walmart believes in saving people money, so they can live better. We also believe in helping people live their best life—and so does The Salvation Army Alaska Division, which is helping people live better through their services. Our Jingle in July efforts demonstrate our commitment to support Alaskans seeking better lives," said Brad Spitz, Walmart Market Manager for Alaska.