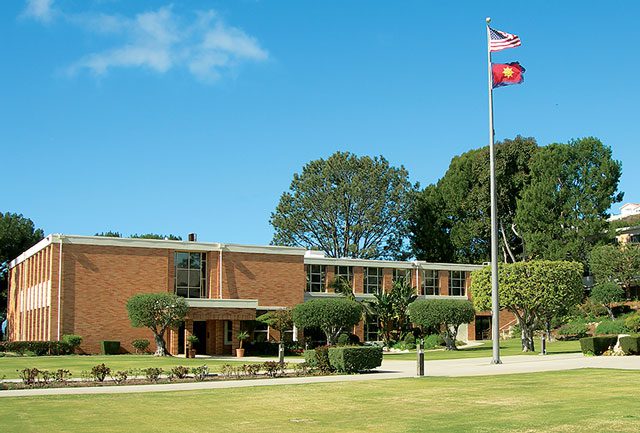 Accreditation renewed at CFOT
New approval valid through 2019
By Jim Hartman – 
After a two-year effort from staff, cadets, employees and members of Crestmont Council, the Western Territory Crestmont College for Officer Training (CFOT) received its accreditation from the Accrediting Commission for Community and Junior Colleges (ACCJC), valid through 2019.
"This is one of the proudest accomplishments of my tenure as training principal," said Major Tim Foley, CFOT training principal. "I am thrilled that all of our hard work and concentrated effort have paid off with this achievement."
The college voluntarily seeks accreditation to strengthen the quality of its programs and ensure that its graduates receive transferable academic credits in the form of an associate degree. This degree allows graduating cadets to gain further educational training from accredited colleges and prepares them for leadership positions in The Salvation Army.
College staff engaged in a comprehensive evaluation addressing four major standards: institutional mission and effectiveness, student learning programs and services, leadership and governance, and resources. Last year, the college prepared a 319-page report detailing progress in meeting recommendations from the last formal review in October 2013.
Part of the recommendations included a need for ongoing faculty training in outcomes assessment related to spiritual formation and character, investigation of a new computerized operating system for the library, improvements in communication between employees and officers, converting informal practices into written procedures and policies as well as cataloguing revisions to clarify requirements, hours required for graduation, developmental and course credits. These recommendations will all need to be addressed by the mid-term report due in 2016.
A team of 11 professional peers and a federal observer accompanied by an ACCJC staff member visited the campus from Oct. 21-24, 2013. On Jan. 6-8, the ACCJC Commission Board met to review the report and team evaluation, and subsequently formalized the affirmation.
"The work that went into our accreditation renewal was amazing, but is only a fraction of the work that goes on around here every day," said Major Clay Gardner, CFOT personnel officer. "We have an amazing staff, officers and employees working together to train the next generation of leaders."
Crestmont Council members and CFOT cadets, officers and employees celebrated the accreditation at a reception hosted by CFOT leaders with remarks by Major Tim Foley, Council Chair William B. Flinn, and prayer by Chief Secretary Colonel David Hudson.
First-year cadet and session president Cadet Kelsey Pearce said, "I count it a privilege to be a part of an institution where the bottom line is excellence."