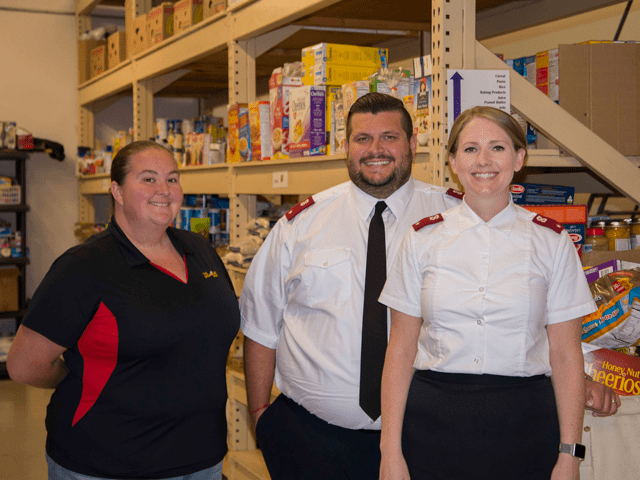 'A Simple Gesture' helps feed Anacortes
By Callie Hall –
In Anacortes, Washington, "A Simple Gesture" can make the difference between a family going hungry and having enough to eat. The local nonprofit provides an easy way for individuals to donate to The Salvation Army food bank, which in turn supplies families with the food they need.
The program runs entirely on volunteers. Twice a month, volunteer drivers drop off empty bags to donors, who fill the bags with food. When the drivers return and pick up a full bag, they leave an empty one in its place. Each bag comes with a list of items most needed in the community. In addition to food, the program also supplies items such as diapers and hygiene products.
The full bags are delivered to The Salvation Army Anacortes Corps' food bank, where staff and volunteers unpack and sort the donations. In June alone, The Salvation Army distributed over 15,000 pounds of food and fed over 600 people, including families with children. The program continues to grow, serving an additional 15–20 families each month.
"Amazing to think that a quote from William Booth from over 150 years ago is still relevant to us today," said Corps Officer Lt. Briana Milner. "We believe that through our doors, everyone will experience 'Soup, Soap and Salvation.' People can come in receive soup and soap. But many come in for hugs, a welcoming smile and a friendly face."