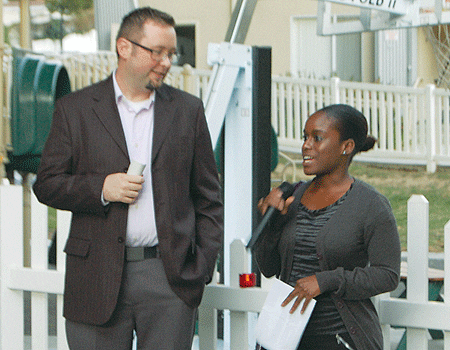 A legacy of hope, a path to the future
By Robert Brennan
For a decade, The Salvation Army's Alegria transitional living village has been, to coin a phrase, "transitioning" into a more permanent response and answer for people living with HIV/AIDS. This September, Alegria celebrated its 10-year anniversary with an evening gala event.
Shardae Collins came to Alegria as a 16-year-old girl, worried about her future. Now, she is a composed, happy and stable young woman who addressed the assembled friends and supporters of Alegria. Having just earned a master's degree in sociology, Collins spoke of what Alegria means to her.
"Alegria gave me passion—the passion to want to help other people because of the help I received 10 years ago when my family and I were homeless, hungry and afraid," she said. "I often think of where I could have been without The Salvation Army."
Thankfully, today fewer people are dying of AIDS and more are living with HIV for an extended period of time. To meet this new, joyful reality, Alegria now provides families with a highly trained and professional staff that offers health care services, counseling, substance abuse and sobriety services, and HIV/AIDS education.
"This really is a place of healing and hope for families," said Major Mike Dickinson, Los Angeles area commander, in addressing the attendees. "We have real heroes in our midst."