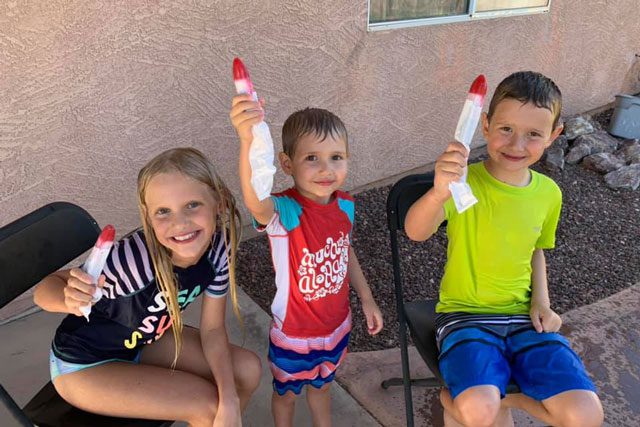 9-year-old creates VBS to share Jesus from the backyard
VBS shares Jesus' love from the backyard
By Hillary Jackson – 
When Vacation Bible School was canceled due to COVID-19, Evangelyn "Evie" Downs, 9, was sad—but she didn't rest in the feeling long. She got to work filming a music video for a song she wrote. The goal was to make it look like a group VBS video, but when it didn't turn out how she envisioned, her dad taught her about video editing.
"Three songs later, she was inspired to write an entire week of VBS material and put on the VBS for her and her brothers," said Brittney Downs, Evie's mother. "She prepared rotations and delegated jobs to her dad and myself."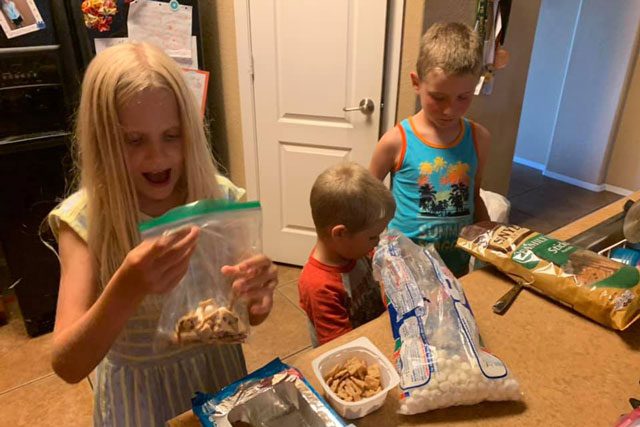 The result? Backyard Adventure, a self-paced VBS that was released first over Facebook (@BackyardAdventureVBS) and subsequently through the Territorial Youth Department's newsletter, T.E.N. Spotlight. 
"We were so impressed by Evie's work, especially in a time where VBS was not accessible and definitely missed," said Krystina Macias, Christian Education Director for Outreach. "We instantly wanted to highlight her and her family's effort and share the resource with the field in case some families needed a resource to go through in this summer season before school started."
Evie Downs, who is part of the Phoenix South Mountain Kroc Center Corps, was excited Territorial Headquarters distributed her VBS, Brittney Downs said. "She couldn't believe she would get to share Jesus with people she never knew. And she thought it meant her moving to Hollywood."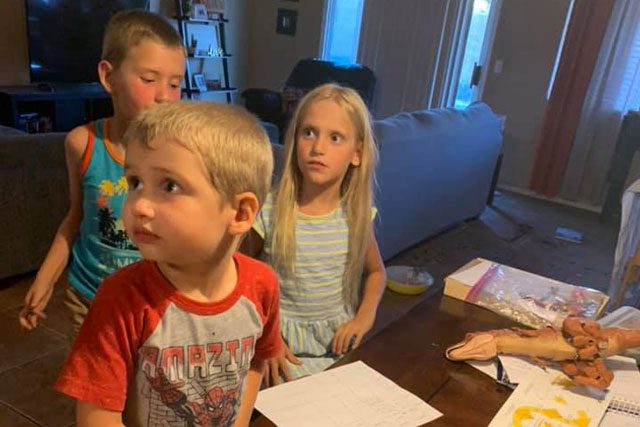 During the five days the Backyard Adventure VBS was featured in the T.E.N. Spotlight newsletter, Macias said about 600 emails were opened to view the resource. 
"People were so impressed by Evie's willingness to work for weeks on this project. Some parents even felt encouraged to create their own home VBS with their children," Macias said. 
Each of the five VBS days comes with a Bible lesson, character of the day—starting off with Heather H. Housecat—snacks, crafts and videos. Much of the inspiration for the VBS came from Evie's day-to-day activities.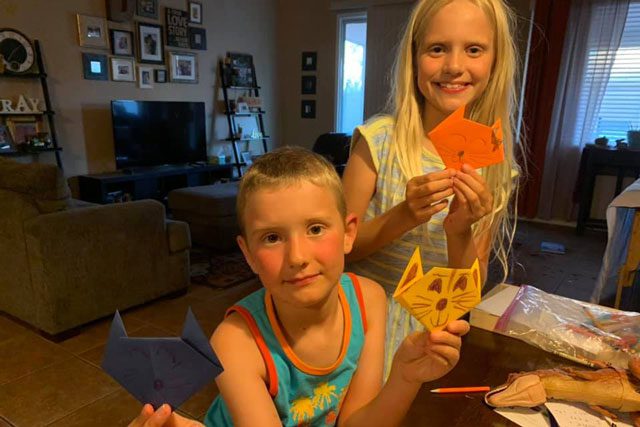 "Every week my family does a Bible study with a Bible gem, or point. I chose some of my favorite gems from the summer for the week. Then I paired them with a fun character I created that could be found in my backyard or neighborhood," said Evie Downs. "The first character, Heather H. Housecat is an actual cat we always see around our neighborhood that we named Heather."
Downs hopes to one day become a teacher, like her mother, but specifically for special education. She's received emails with positive feedback about the VBS, and one of her school principals sent the VBS to her niece, nephew and friends. 
"She did it all herself, even the editing of the videos," Brittney Downs said. "It is her hope that this will lead kids her age closer to Jesus."