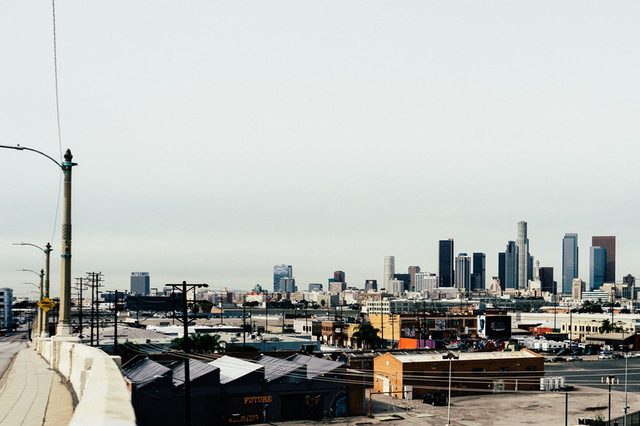 3 ways to get involved in local government
After I graduated from college, I was offered a job covering local business and politics for my community newspaper. One day, not long after I had started, my boss called me and told me to attend the city council meeting later that evening to cover a local zoning issue that was slated for discussion.
This was my first exposure to local government and it was the first time I met and heard from the people who show up each week to hear from and speak with their local leaders. I laughed when certain citizens rose to the podium to address the city council and were addressed by name, met with inside jokes or eye rolls, because they came so often that their councilmembers knew what to expect.
I laughed, but these are the people who get things done. When they saw an issue, whether it was the size of the bathrooms in the recreation center or a noise complaint against the unwanted strip club near their home, they didn't complain about it to their friends, they took it to the people who had the power to do something to correct them.
This presidential election cycle has been divisive, nerve-wracking, often mean-spirited and tense. I love a good, major, highly debated election. I love the energy, the enthusiasm, the passion on both sides but I'm saddened to find that local officials are running too, and their offices have a much more direct impact on individual lives in my city and yet they aren't being scrutinized, they aren't getting the media attention to the same degree.
So, if you're worried about how the next president might shape our world, if you're looking for a way to get involved in your community, to ensure that quality of life improves in your town, here's a few tips on how to get started:
1. Attend council meetings
If you want to be a part of the decision-making in your community, you have to show up for the evenings when those decisions are being made. You'll hear about major issues in your community and hear from passionate neighbors with a point of view and be able to offer yours as well.
2. Volunteer for boards, committees and community events
Most communities, especially larger cities and towns, have committees that oversea specific area of concern. While you're at the council meetings, take notice of anything that interests you. Maybe you're passionate about improving local schools or planning seasonal festivals or improving the climate for small local businesses. Whatever it is, when you find your niche, volunteer to serve on the committee that serves that area. It's a great way to assert yourself and become an expert in that field for your town.
3. Run for city council
You might decide, after joining a committee, that you have a knack for leadership and want to seek more influence so that you can have a bigger impact on your community. At that point, why not run for city council yourself? Councils are made up of ordinary, passionate citizens who willingly take on complex issues to help improve quality of life for everyone in their city.
Most lasting changes are incremental and most decisions that affect our daily lives are made in unglamorous rooms filled with fold-up chairs, free coffee, and ordinary people who just show up and speak to those in power and ask for change.
Instead of complaining, or giving up in frustration or defeat, why not join them?