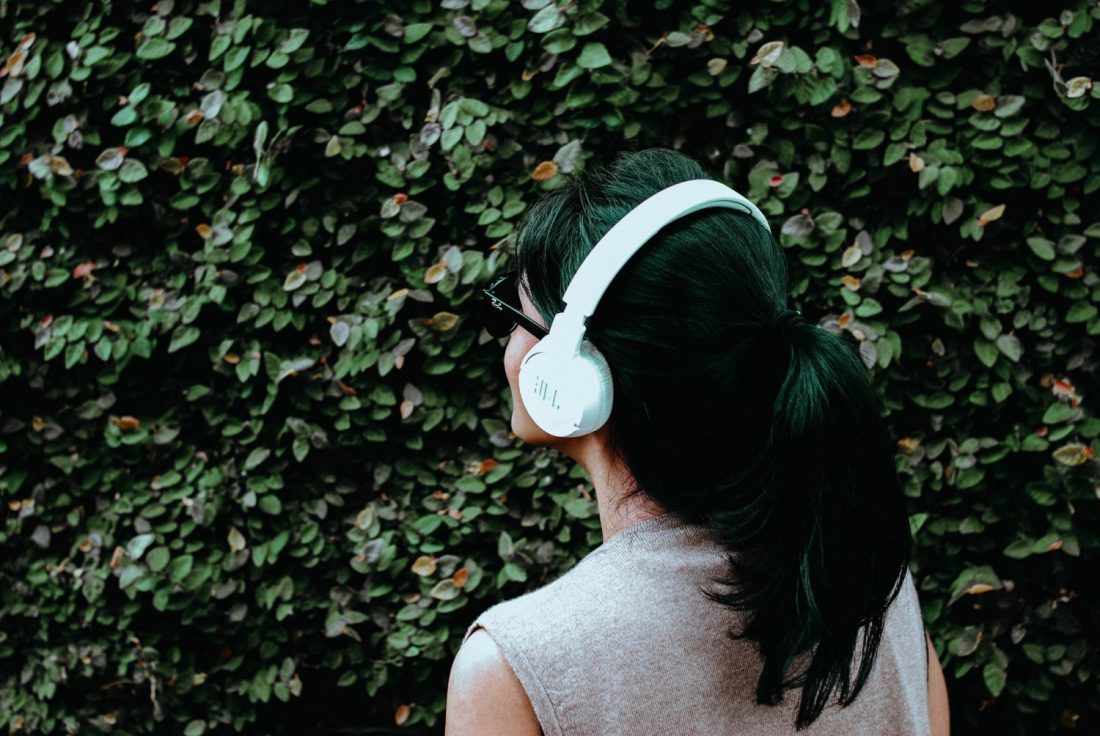 10 podcast episodes to catch up on this week
If you're home this week, self-isolating and helping to "flatten the curve," here's 10 episodes of the Do Gooders Podcast to help you use this "hard break" to find joy, define your core values, learn more about The Salvation Army's service, understand how to better live in the five love languages and even a practical tip to start decluttering at home.
Episode 44: Why we should avoid those common Christian clichés and what to say instead with Shane Pruitt
You've seen the mugs, the t-shirts, the screensavers…"Follow your heart." "Believe in yourself." You may have even had someone say something to the effect of: "God won't give you more than you can handle" or "God just wants me to be happy." But there's a danger in these clichés we often encounter—they're not biblical. Listen in as Shane Pruitt, author of the new book, "9 Common Lies Christians Believe and Why God's Truth is Infinitely Better," shares more about these common lies, why they can get us into trouble and where to look instead. 
"When you are going through a season of suffering, when you are going through some difficult times, what you need is solid truth because that's what's going to transform your life, that's what's going to really set you free." –Shane Pruitt
Episode 40: A tip for decluttering and refocusing every room in your house with Joshua Becker
JoshuaBecker of becoming minimalist believes that a large amount of our stuff serves absolutely no purpose—and in fact, detracts from our well being instead of adding to it. Because minimalism, he says, isn't about living in a white room with zero belongings, but about intentionally promoting what we most value by removing anything that distracts from it. And in return, we can find more time, more money and less stress. Joshua is on the show to talk about this purposed-focused journey, which he says comes down to a simple question: What do I want my life to be about?  
"Minimalism is the intentional promotion of the things we most value in life by removing anything that distracts us from it." –Joshua Becker
Episode 39: How to better live in each of the 5 love languages with Dr. Gary Chapman
As Dr. Gary Chapman says, "No single area of marriage affects the rest of marriage as much as meeting the emotional need for love." In this episode, he provides a simple map to better expressing love exactly as the recipient needs—with his top tip for each of the five love languages.
"You can learn to speak any of these languages as an adult, even if you did not receive them as a child." –Dr. Gary Chapman
Episode 36: Why you need a hard break this week and how to do it with Aaron Edelheit
Are you of the "rise and grind" mindset, day in and day out? If so, you'd better listen up. Aaron Edelheit is on the show to share why we need a hard break in our lives each week. And he'll be the first to tell you, he didn't come up with the idea—it's biblical, a Sabbath.
"It's this idea that actually by doing a little less, by reflecting, by resting, you can actually do more." –Aaron Edelheit
Episode 27: What is gratitude and how can we foster it with Dr. Robert Emmons
We've long extolled the virtue of gratitude. Some have even called it the "social glue" that fortifies relationships and serves as the backbone of human society. But what is gratitude? Where does it come from? And how can we foster it? Hear the world's leading scientific expert on gratitude share why it goes beyond merely a feeling and should instead be used to frame our experiences
"Gratitude is good. Gratitude works." –Dr. Robert Emmons
Episode 21: Yes, The Salvation Army is more than kettles and thrift stores
If there's one thing we hear time and time again it's this: "I thought The Salvation Army was just kettles and thrift stores!" Which is generally followed by: "I wish more people knew about all The Salvation Army does." Each year, The Salvation Army USA serves more than 23 million Americans in need. In this episode, Christin Thieme, Caring Magazine editor and Do Gooders Podcast host, aims to provide as complete an overview as possible on the extensive work of the Army and its six key pillars of service.
"Know this: As long as The Salvation Army stands, there's no such thing as 'no place to go.'" –Christin Thieme
Episode 16: How to define and communicate your core values with Krysta Masciale
What are your core values? Do you know? Can you put four or five specific words to them and explain the way those values show up in your life? As Krysta Masciale says, any brand is the promise of an experience. On a personal level, is that experience consistent? Will anyone who interacts with you say the same thing about who you are? In this episode, get best practices for it all. 
"I define brand as the promise of an experience." –Krysta Masciale
Episode 08: Why Understanding the Bible Better Makes Your Life Better and A How To with Pastor Mark Moore
Did you know 60 percent of people who say they want to know the Bible better don't go to church? It's simple, says Pastor Mark Moore: We want to know the Bible because it makes us better. And he has a new guide available to make it easier. 
"People want to know the Bible better because we know the Bible makes us better." –Pastor Mark Moore
Episode 05: Five Strategies for Raising Kind Kids with Harvard's Dr. Rick Weissbourd
How can we raise moral, caring children? That's the question at hand for Dr. Rick Weissbourd and the Making Caring Common project at Harvard. Dr. Weissbourd is on the show to talk about his research on the subject and the strategies we can use to raise kind kids. As he says, our primary role as parents should be growing good citizens who care. 
"Every kid can become empathic. Sometimes, it takes practice." –Dr. Rick Weissbourd
Episode 02: Where to Find Joy Around Us with Ingrid Fetell Lee
Experts urge us to find calm by looking inward and muting the outside world, but what if we can access joy in the world around us? As designer, TED speaker and guest Ingrid Fetell Lee of the Aesthetics of Joy shares on the show, research shows a clear link between our surroundings and our mental health. 
 "Joy…it's an intense momentary experience of positive emotion. We really feel it in our bodies, as well as our minds." –Ingrid Fetell Lee
---
Do Good: