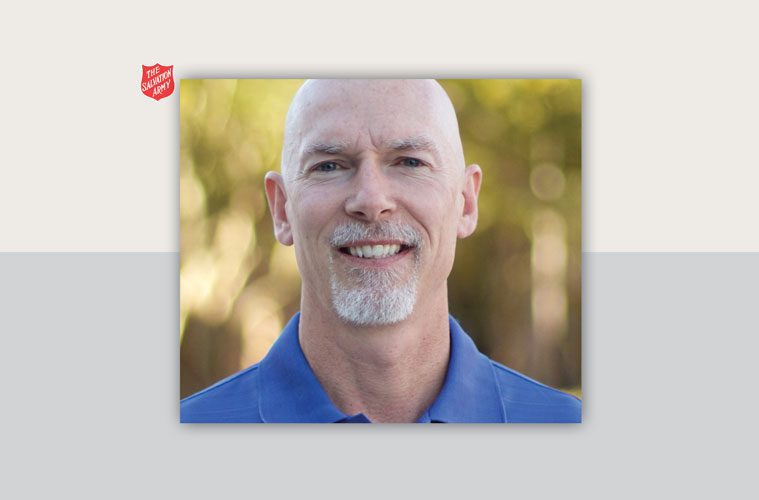 08: How understanding the Bible better improves your life with Pastor Mark Moore

Do you want to know the Bible better but aren't sure where to start?
Do you open your Bible to begin reading and feel a little lost?
You're not alone. Those are the two most common barriers to the study of Scripture.
And with those in mind, Pastor Mark Moore wrote "Core 52: A Fifteen-Minute Daily Guide to Build Your Bible IQ in a Year."
As a former New Testament professor at Ozark Christian College and now the teaching pastor at Christ's Church of the Valley in Phoenix, Mark is the personal guide you need for spiritual growth.
In just 15 minutes a day, Mark's book will help you master the 52 MORE important verses in the Bible—those passages with the greatest potential for practical application—from creation to heaven, money, God's will and grace.
In this episode, Pastor Mark explores our desire to know the Bible better because we know it makes us better. He shares research that biblical engagement improves self-esteem, family structure and social interactions.
Pastor Mark offers his own experience of meeting God in the passages of Scripture, his goal to "make Jesus famous," and the single greatest spiritual discipline for us all. As Mark says, what you believe will determine what you do—and we need to recover biblical principles for living for the good of the whole.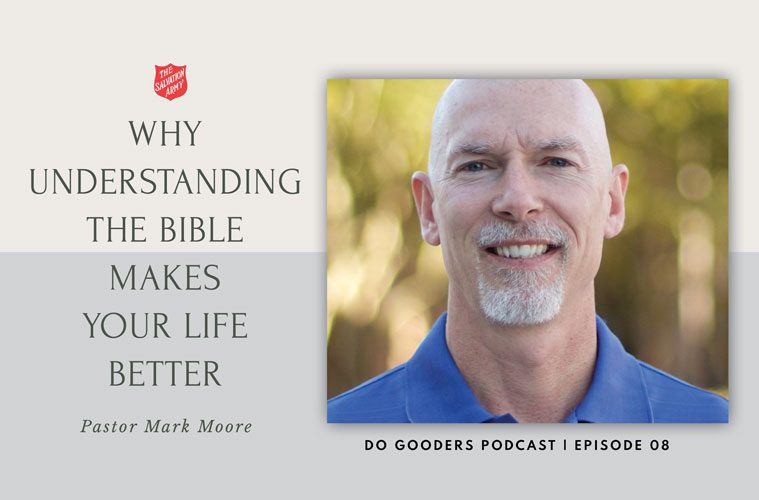 Show highlights include:
Mark's two most favorite verses:

John 3:30: He must increase, I must decrease.

Mark 10:45: Jesus' leadership model to serve, not be served, and give life as a ransom for many.

How faith impacted Mark's life after his parents' divorce and the choice he had to make as a result.

Brain surgeon or preacher? Mark's mystical experience of call from God to give up career dreams.

Reading the Bible at least four times a week doesn't make you a rule follower, but makes you feel better.

Problem to solve: Be passionate about application and engagement of Bible.

It's not a church- or Christian-thing; 60 percent of people who want to know the Bible better, don't go to church.

Verses with most mileage or ROI: Narrowing down number of verses from 100 to 52 to include in book.

Five-day exercise program for your soul:

Day 1: Read chapter

Day 2: Memorize verse

Day 3: Meditate/think about three verses

Day 4: Narrate one story

Day 5: Apply truth to real-life

Psalm 1: Gateway to worship of God and template to achieve happiness.

What does it take to be a good person? Put morality into practice; more you do, doesn't make you better.

Where to start to know the Bible better? First, get the book.

Benefits of increased Bible literacy: World view aligns with good of the whole (see 10 Commandments).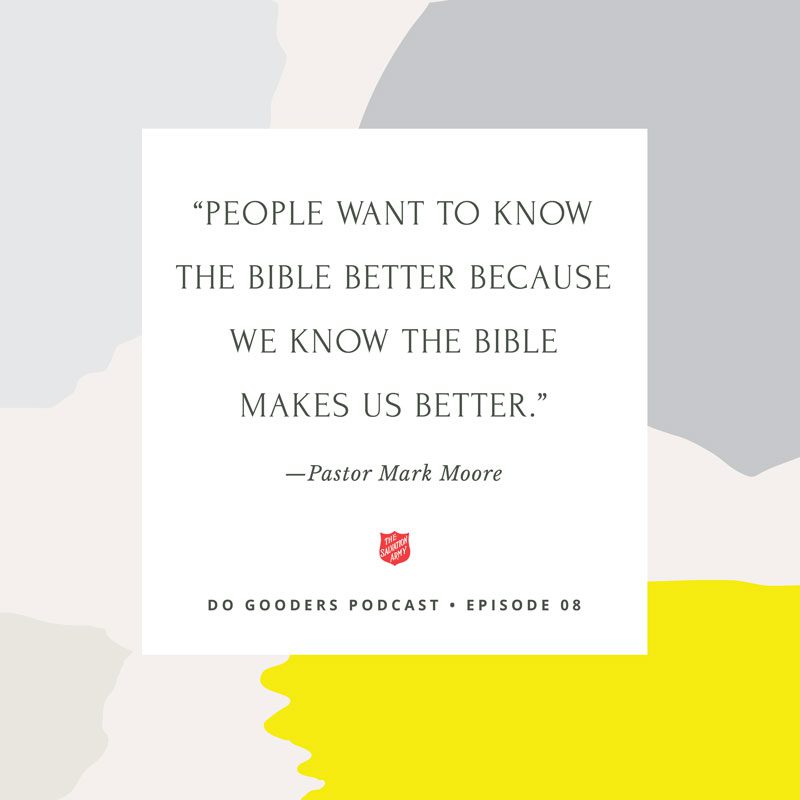 Good words from Pastor Mark Moore in this show:
"People want to know the Bible better because we know the Bible makes us better."
"We're not after attendance; we're not after an interesting experience on a weekend. We want communities to be more liveable and better because of their faith."
"This is meant to be more than a reading plan, but a tool to help understand and make sense of Christianity—to bridge the ancient world of the Bible to today's social context."
Additional resources:
Download this episode wherever you get your podcasts. Connect with Pastor Mark Moore.
[button color="yellow" size="normal" alignment="none" rel="follow" openin="newwindow" url="https://podcasts.apple.com/us/podcast/the-do-gooders-podcast/id1462063355″]SUBSCRIBE AND LEAVE A REVIEW[/button]