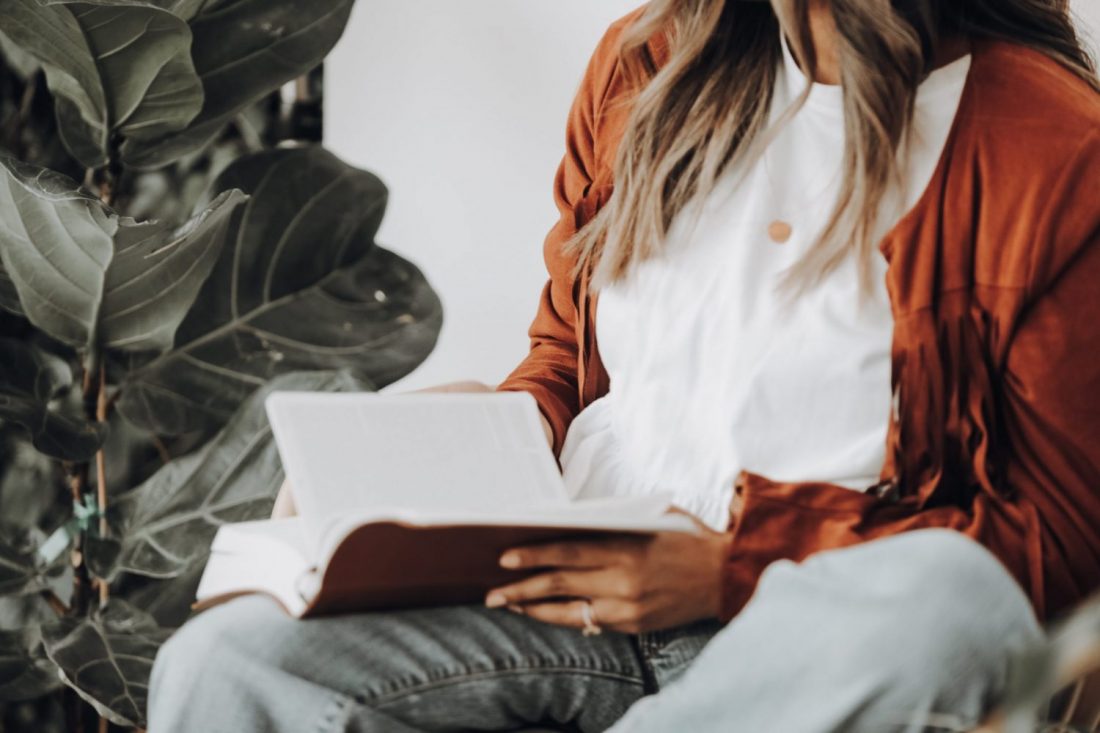 10 mental health resources to bring you hope and peace
Things are tough right now, leaving us with a range of emotions we may not have experienced before. We try to seek any semblance of normalcy, and amid that, we forget that the stress of it all is bound to take a toll on our mental health.
In fact, a Kaiser Family Foundation tracking poll found that more than half of adults in the U.S. indicated that their mental health has been affected by the COVID-19 pandemic. 
This makes World Mental Health Day more important than ever this year. It's observed annually on October 10 to garner awareness for mental health issues. So in observance, here are 10 mental health resources to help and support you for years to come…
1. Read: "Anxious for Nothing: Finding Calm in a Chaotic World" by Max Lucado
How is anxiety impacting you? Is it dictating and taking control of your life, especially in tough and uncertain times? Max Lucado's "Anxious for Nothing: Finding Calm in a Chaotic World," can help you overcome this and find peace through God.
The foundation of the book is built around Phillippians 4:6-7: Do not be anxious about anything, but in every situation, by prayer and petition, with thanksgiving, present your requests to God. And the peace of God, which transcends all understanding, will guard your hearts and your minds in Christ Jesus.
And chapter by chapter, you'll learn to see the good that Christ brings to your life, and rely on God for guidance and support.
2. Watch: "There's no shame in taking care of your mental health"
Sangu Delle didn't believe that men struggled with mental health. It wasn't something African men talked about. Then, after dealing with multiple personal struggles and stressors, he had an anxiety attack.
In his TED talk, he discusses his first encounter with mental illness, his journey to mental wellness, and how he grew passionate about mental health.
Ultimately, he stresses that "Being honest about how we feel doesn't make us weak—it makes us human," and that taking care of your mental health is nothing to be ashamed about. So, if you're struggling with the idea of speaking with someone about your stress or emotions, take the time to watch this important talk.
3. Listen: "The Happiness Lab" with Dr. Laurie Santos
When you think of the things that lead to a happy life, what is it? Money? A good job? Lavish things? If so, you're wrong. And in "The Happiness Lab," Yale professor Dr. Laurie Santos explores why. 
The podcast is based on detailed research that Santos has done on the science behind what makes us truly happy. In fact, she teaches the most popular course at Yale on the topic. She talks with experts about research and stories that will give you a new perspective on what true happiness looks like.
Recent episodes include "Happiness Lessons from the Ancients," "The War for Kindness," and "How to Kick Bad Habits (and Start Good Ones)."
4. Read: "Rising Strong: How the Ability to Reset Transforms the Way We Live, Love, Parent, and Lead" by Brené Brown
Acclaimed social scientist Brené Brown is no stranger to embracing vulnerability (she has one of the most popular TED talks on it). After listening to story after story of resilient people who have fallen in life and gotten back up again, she examined what they all had in common. And that was that they embraced emotion and were comfortable with the uncomfortable.
Her book, "Rising Strong: How the Ability to Reset Transforms the Way We Live, Love, Parent, and Lead," dives into the idea of overcoming the challenges of our personal lives—whether that be losing a loved one or financial struggles—and emerging victorious.
If you've been feeling overwhelmed by life lately, this book will help you see the light at the end of the tunnel.
5. Watch: "The voices in my head"
Eleanor Longden was in college when she started hearing a voice in her head narrating every move she made in her day. Then one voice became more and more and more, consuming her life with darkness. After receiving a diagnosis of schizophrenia, she struggled to find the help she so desperately needed.
But she overcame it, got her master's degree in psychology, and is now a research psychologist. Watch her TED talk to hear about her incredible mental health battle, and how it was through really listening to the voices in her head that she survived.
6. Listen: "How to Cope with Anxiety and Find Calm" with Dr. Jack Anderson on "The Do Gooders Podcast"
What do we need to do to find a sense of calm and peace in our lives we long for, especially in times of turmoil and uncertainty? It takes work and "ship-like integrity."
Listen to the episode of The Do Gooders Podcast he guests in: "How to Cope with Anxiety and Find Calm." You'll discover why calmness is learned (not something you're born with), how to cope with anxiety and depression, why hope is stronger than fear, and more. 
7. Watch: "Confessions of a depressed comic"  
Strides have been made, but there's still a societal reluctance to talking about mental illness. And for Kevin Greel it was actually acknowledging it that saved his life—four words to be exact: "I suffer from depression." 
He speaks about the responsibility we all have to speak out on mental health, normalize these conversations, and cultivate awareness of mental health issues. It's only through this, that he believes that change will happen and people will begin to say, "Depression is OK." Watch this TED Talk for all his eye-opening insights.
8. Read: Isaiah 41:10
Whenever you're feeling lonely in your mental health struggles, read Isaiah 41:10: So do not fear, for I am with you; do not be dismayed, for I am your God. I will strengthen you and help you; I will uphold you with my righteous right hand.
Let it serve as a reminder that God is alongside you on your path to mental wellness. You are not battling for your well-being alone. He is there to support and love you unconditionally along the way.
Then read through this list of 12 Bible verses to bring you peace during COVID-19.
9. Watch: "Depression, the secret we share"
There's always been a stigma around mental illness, depression in particular. Andrew Solomon always considered himself to be a strong person who could handle anything life threw his way. Then, he began losing interest in everyday things and spiraled into a depression that stole his vitality from him.
His TED Talk walks you through the daily battles he faced with depression and his inspiring search for others going through the same around the world. He quickly realized he wasn't alone in the fight. And neither are you.
10. Call: The Salvation Army Hope Line
With challenging times comes fear, anxiety, sadness, worry, and stress. But The Salvation Army has made certain that you always have someone to talk to when you need it most. If you're feeling overwhelmed as this pandemic continues, call 844-458-HOPE (4673).
Salvation Army officers and staff will be there to answer your call, offer a listening ear, and encourage you. They are here for you, so know that you are never alone.
---
Do Good: