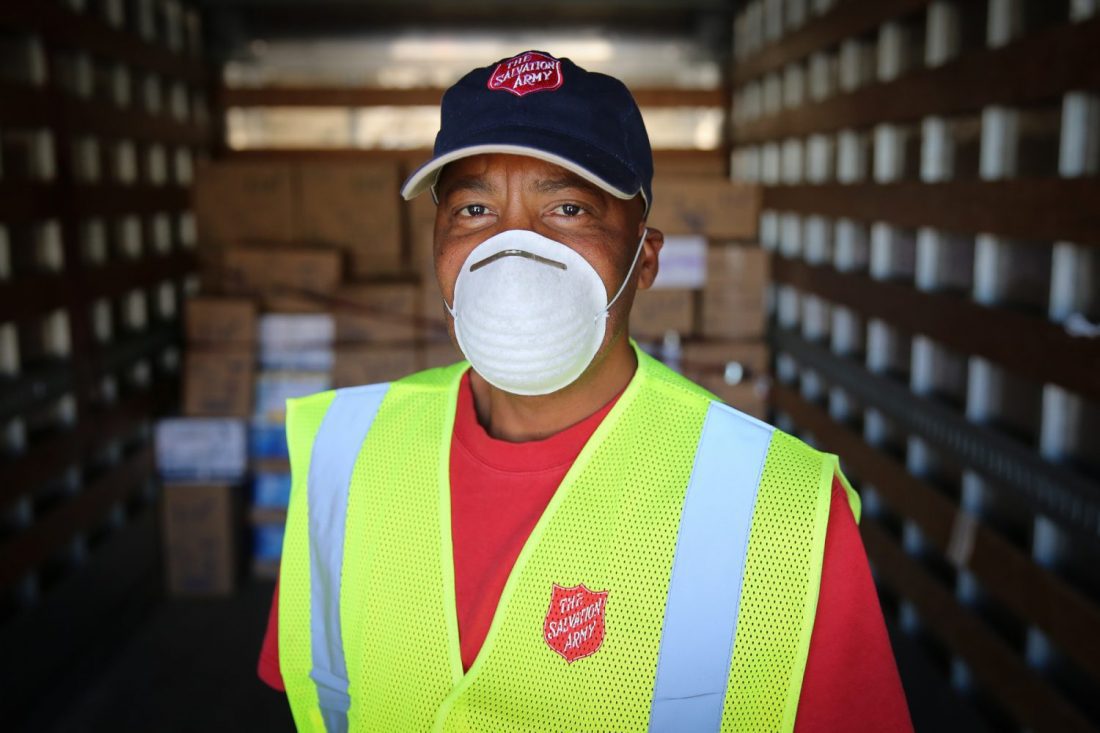 Who are you becoming as you go through this crisis?
By Patrick Lyons, Captain–
We've explored the dangers of being a human doing vs. a human being. Let me introduce you to the third activity: becoming. Many of us didn't anticipate our spring and early summer being a time when we canceled our normal activities in favor of emergency disaster services (EDS) work; yet, here we are. There is much we cannot control and lots to be uncertain about.
I ask you to put all of that aside for a moment, though, and consider this question: Who are you becoming as you go through this crisis?
You can determine who you will be when you come through the other side. Will your faith have increased? Will you have become a better servant? Will you have become a more knowledgeable student of the Word? We are always in the process of becoming something new. God is always doing something new! Why not let one of those things be a new work in us? Consider the words of Isaiah 43:18-19:
Forget the former things; do not dwell on the past. See, I am doing a new thing! Now it springs up; do you not perceive it? I am making a way in the wilderness and streams in the wasteland.
I am not interpreting this passage to mean that we are to forget a normal life; I am interpreting it to mean that God is never finished when it comes to his people. He is not idle. He is not waiting for our world to get back to normal so he can resume his work in our lives. He is at work in our lives now.
This is not to say there are not dangers to our communities and among those we care about. God knows about our worries and fears. He knows the tremendous costs of this disease and he cares about each person affected by it. He loves them and he loves us. I do not minimize any aspect of what we are facing, but I do hope to maximize the knowledge that God, who began a good work in you, is still at work in you during this difficult time.
Consider Christ. He endured great hardship and became the author and finisher of our faith. What motivated him? We read in Hebrews 12:1-3 that it was for the "joy set before him." For that joy, "he endured the cross." We have endured much, and probably have more to endure—but please do "not grow weary and lose heart." There are joys set before you, waiting to be discovered. Fix your eyes on Jesus and go find them.
A prayer for today: Father, as I face this day, I know I am not alone, for you are my Good Shepherd—you are with me. In this journey, teach me your ways; train me in righteousness; discipline me as your child; help me to become, more and more, the person you would have me be. In Jesus' name. Amen.
HOW TO HELP:
If you'd like to make a monetary donation, please click here to make a gift.
Text 'GIVE' to 52000 to make a $10 donation to The Salvation Army. This will automatically add a one-time donation to your next mobile phone bill.
For information about volunteering, please visit volunteer.usawest.org.
To learn more about how to support The Salvation Army's relief efforts, please click here.