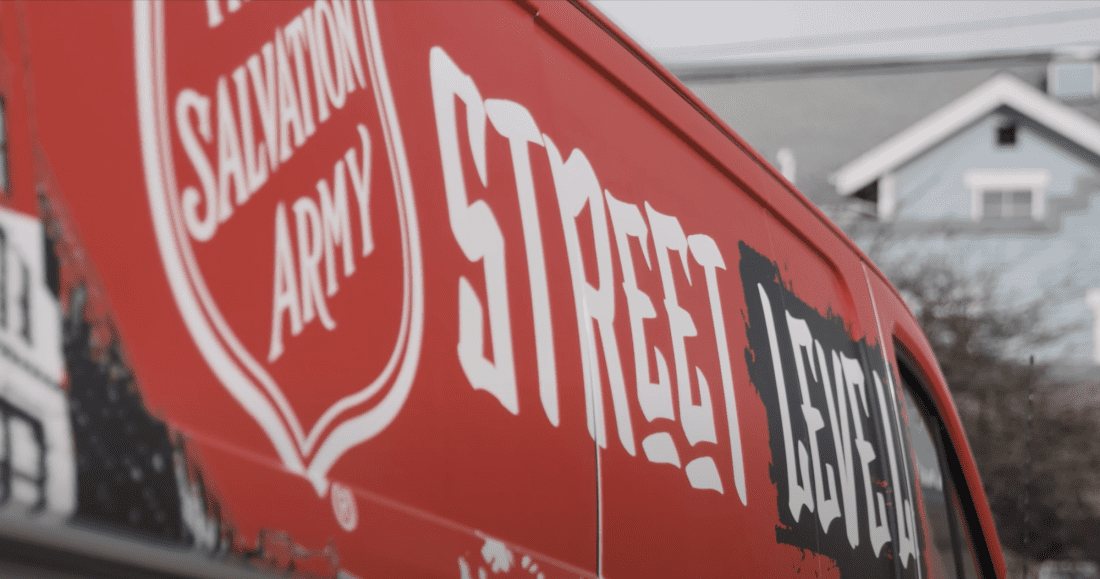 When record low temperatures hit Seattle, Tina Lewis ventured out to save lives
Christmas should be a time of miracles, great and small, and a time for celebrating the spirit of the season in the warmth and comfort of those we cherish. This Christmas in Seattle, however, found hundreds—likely thousands—trying to survive record-breaking low temperatures and blinding snow as they lived under tarps and bridges or in broken-down vehicles.
While the people of Seattle prepared to feast and open gifts and savor the abundance that they have in their lives, The Salvation Army Northwest Division prepared to open an emergency shelter on Christmas day to serve those who were willing to leave their encampments so they could avoid frostbite and hypothermia—and possibly spending Christmas in a hospital ER ward.
In the midst of it all, quietly and without fanfare, one person drove for miles, throughout Christmas Eve and into the wee hours of the morning on Christmas day, looking for people in the parking lots of South Seattle. She offered help, food, blankets and supplies to those who were the most invisible, shivering alone or with their small children in their cars.
Tina Lewis has been called an angel by many who know her on a first-name basis, and whose hope she has restored through her sheer force of faith. Lewis is the team lead for the innovative Street Level housing program that has been operating in South Seattle for three years. Traveling with her team and with local law enforcement daily, Lewis and her team keep watch for people and families trying to survive in their cars and help them find permanent housing.
Wildly successful with respect to the number of people the program was expected to house in its first year, Lewis and her colleagues are changing lives for people living in their vehicles in South King County. Over 400 individuals have been permanently housed by The Salvation Army mobile casework team since 2019, and 97 percent remain safely in their homes.
Due to the success of the program and the commitment of Lewis, her team, the county and generous private donors, the Northwest Division recently announced a significant expansion to the program. Soon there will be others working throughout many counties to provide respite and hope to entire families, some who have been trying to keep their lives and their families together in their vehicles for years since the pandemic began.
Lewis embodies the spirit of salvation for so many on a daily basis, but this Christmas was like no other. Lewis's faith drove her out into the night in her off hours and in her own vehicle, searching through the night for those in need that she might be able to help.
In subzero temperatures—and with no team members but her devoted husband by her side—she worked tirelessly from Christmas Eve up to the New Year, helping those who could not or would not make use of the city's emergency shelters.
"Our street level team sacrificed family time during the holidays, working until midnight in record-breaking cold temperatures to ensure no one perished in their cars," said Northwest Divisional Commander Lt. Colonel Cindy Foley. "The ministry of this 'small but mighty' team is nothing short of miraculous. They literally saved lives."
Despite serving as an angel, a sign of hope, a presence of light and spirit for virtually hundreds of people who now have a home, Lewis does not consider herself remarkable for working round the clock in life-threatening weather.
When asked why she would sacrifice so much at Christmas for those in need, she said simply, "It's what we do. It's who we are. We are put on this earth to do the most good. And that's what I will do for as long as I have the privilege to serve."
---
Do Good: