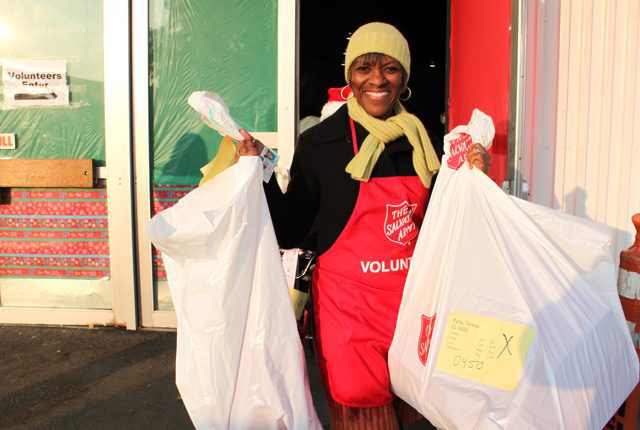 VOLUNTEER SPOTLIGHT: Meet Ruby Taylor
Sacramento County volunteer
By Sydney Fong – 
Ruby Taylor started volunteering with The Salvation Army's Sacramento County operations nearly four years ago, after finding out that her mother was volunteering.
Then a recent retiree, Taylor began spending Tuesdays packing food boxes with the Army.
"I started doing it and I love it," she said. "But I wanted to get more involved with the clients, and Ava [the Army's volunteer coordinator] mentioned to me about their Christmas program."
Taylor has since been a mainstay with the Christmas operation, from interviewing families to the distribution events.
"You go to work for 36 years, and sometimes you don't realize people need help in your community," she said.  "So working with The Salvation Army helped me see what's out there. It was really an eye-opener, and I didn't realize all the resources that were available."
Ruby continues to make herself available for service.
"The time I've spent isn't a problem," Taylor said.  "I want to make a difference, and I feel that way when I work with the Army."