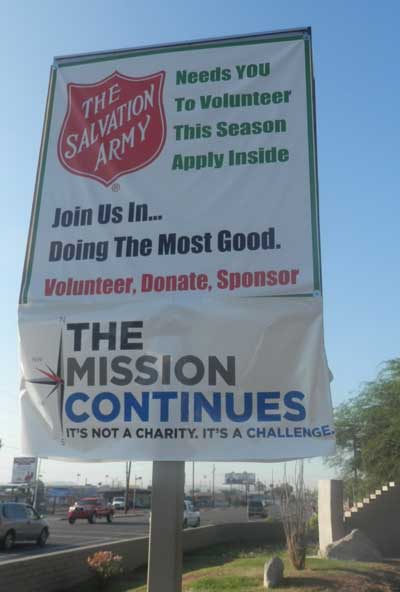 Veterans pay tribute to 9/11 anniversary in Phoenix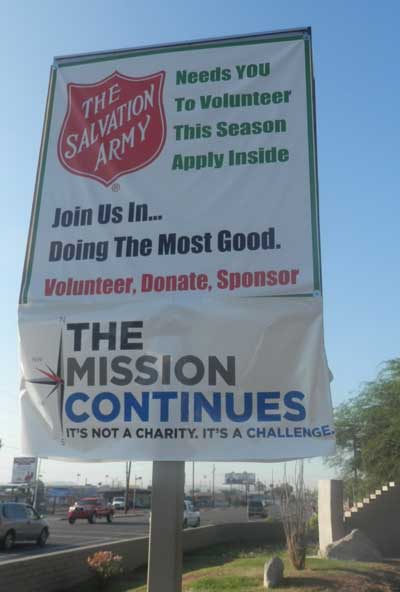 The Salvation Army Maryvale  is one of six service tributes led by The Mission Continues
By Melany Stroupe
Nearly 200 Phoenix volunteers and veterans of the war on terror observed the 12-year anniversary of the 9/11 attacks by paying tribute with community service projects at The Salvation Army Maryvale Corps on Sept. 11.
The Salvation Army revitalization is one of six national service projects organized by the 9/11 Day Observance and led by The Mission Continues, a national nonprofit organization that helps veterans successfully transition to post-military lives through volunteerism. American Express and the Corporation for National and Community Service, a federal agency, provided major grants to fund the Phoenix project and five others around the nation in observance of 9/11 this year. Paint manufacturer Benjamin Moore donated all paint for the project.
Volunteers painted, landscaped and repaired common areas used by clients of The Salvation Army. The volunteers also built a new patio with picnic tables and benches. The effort was led by The Mission Continues fellows and alumni who have dedicated six months to volunteering with Phoenix nonprofit organizations.
"Veterans share a common bond with The Salvation Army in their commitment to service," said The Mission Continues President Spencer Kympton. "What many people may not know is that The Salvation Army was the first relief agency to reach Ground Zero on 9/11. We hope our service will underscore first responders' and service organizations' critical role on 9/11 as well as the extraordinary contributions they continue to make in local communities every day."
The 9/11 Day Observance, the nation's largest annual day of charitable service, was created in 2002 by the 9/11 nonprofit MyGoodDeed to pay tribute to the victims and those who rose in service in response to the attacks. In 2009, President Barack Obama joined the U.S. Congress in formally establishing 9/11 under federal law as a National Day of Service and Remembrance. The Mission Continues has been the lead partner for 9/11 Day service projects since 2011.
"We are grateful to The Mission Continues, and those who served our nation so bravely, for choosing our site for their 9/11 Day Observance," said Major John Brackenbury, Valley of the Sun Program Coordinator for The Salvation Army. "This revitalization project will benefit the community members we serve for years to come."