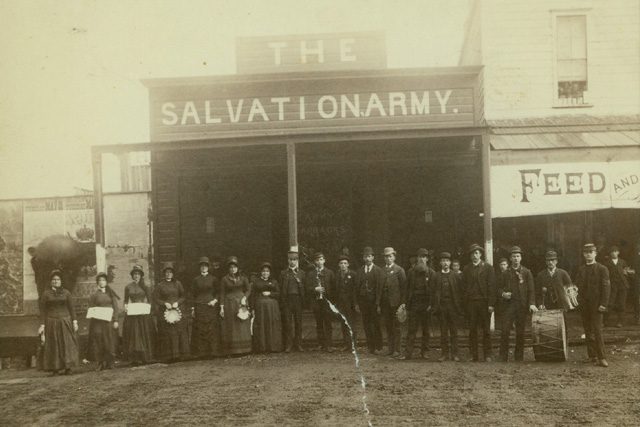 Vancouver celebrates 125 years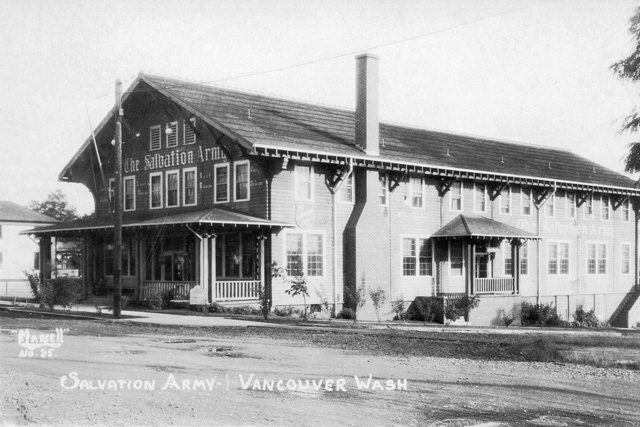 Celebration at the Hilton is the corps' biggest event to date.
The Salvation Army in Vancouver, Wash., celebrated 125 years of ministry and service with its biggest event ever, a banquet at the local Hilton. Corps Officers Majors Michael and Susan Nute expected 450 guests; however, more than 500 people attended. Proceeds for the work of the Army were $194,000; the net revenue is expected to be $140,000.
"A culmination of a year's planning was brought together in celebrating the 125-year journey of The Salvation Army in Clark County without missing a beat of our mission to 'save souls, grow saints and serve suffering humanity,'" Michael Nute said.
The Salvation Army presented the first-ever Fort Award to Fred Meyer stores for their ongoing support of the Army. Two other awards of appreciation went to the First Methodist Church and Chuck Mulligan for many years of service to the Army.
Featured guest David A. R. White—Christian actor, writer and producer—spoke on discovering and following God-given dreams. At age 19, White left a Mennonite farming community to become an actor. He referenced Salvationists who answered God's call to achieve something bigger than themselves. In fact, The Salvation Army's work in Vancouver began that way: a U.S. Army deserter converted to Christianity and joined forces with The Salvation Army, ministering in the bar and brothel district of downtown Vancouver.
A Salvation Army brass band greeted guests as they arrived at the Hilton, and Greater Vancouver Chamber ambassadors rang bells. The red carpet entrance featured a display of historical photographs and memorabilia. Inside the banquet hall, the Michelle Van Handel Jazz Band provided music.
During the program, two other businesses celebrating 125-year anniversaries were acknowledged for their contribution to the community: The Columbian newspaper and the Greater Vancouver Chamber of Commerce. Special recognition went to recently deceased Ed Lynch, one of Vancouver's finest philanthropists.
"What a privilege to see and experience Vancouver's community leaders come together, acknowledge and support The Salvation Army now and into the future," Nute said. "I am humbled and awed to be a part of the master's plan."