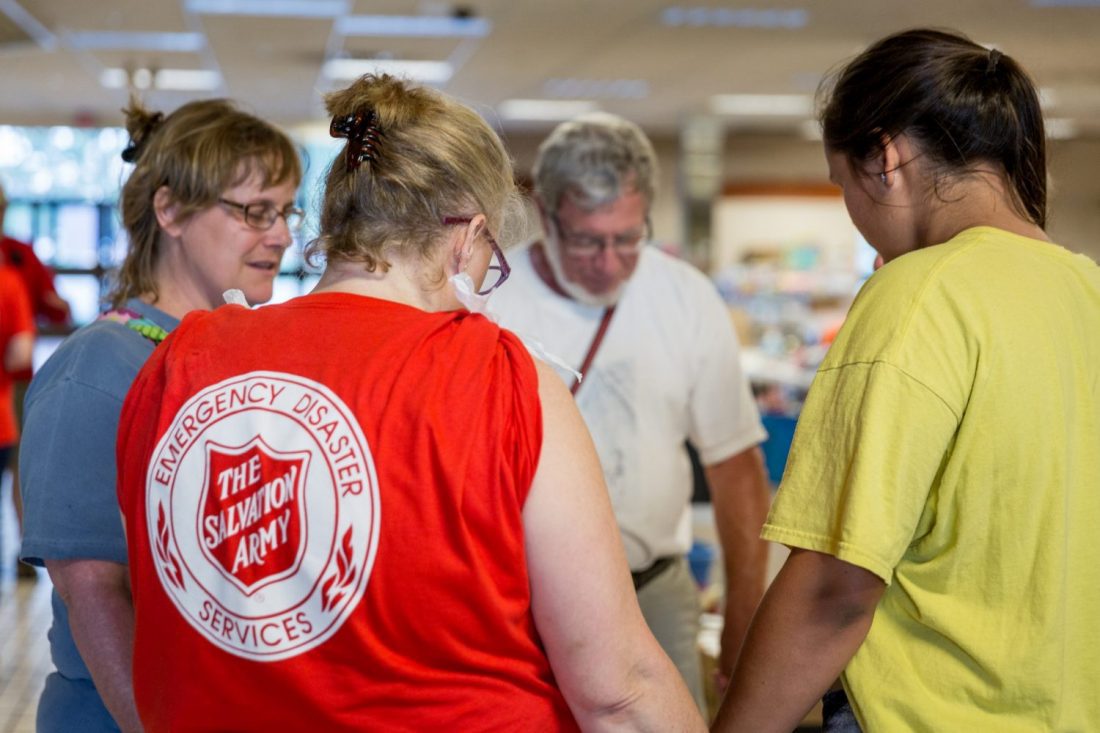 Two ways to address the emotional and spiritual care of response teams
By Patrick Lyons, Captain – 
Our emotional capacity to serve directly influences the level of service we give. Translated—we cannot serve well when we are spiritually and emotionally depleted. We must strengthen the emotional and spiritual care of our teams as they provide emergency disaster services to communities during this coronavirus pandemic.
First, take time to do something as a team each day—a meal, staff briefing or mandatory group coffee break. Whatever it is, this time helps each member feel "plugged in," valued and connected with others. Share a Scripture verse or encouraging thought that lets them know you value them for who they are as individuals, not just the work they do for The Salvation Army. Remind the team that its members minister to one another just as much as we minister to those coming to us for services.
Second, it's also important to look for the following warning signs in your team:
Is anyone withdrawn during these group times? Are they responding to other people's interest in them in a healthy way? Are they disconnecting from group participation or interpersonal interaction with others?

Are people not eating or sleeping well because of stress or emotional distress?

Emotional displays, such as tears, are normal. Be on the lookout for when emotional displays are uncontrollable or happen at inappropriate times.
As you move into this ministry time, here's a prayer: Father, I ask you to go before, beside and behind your servants. Keep them safe, healthy and strong. May the glory of the Lord be their rear guard. In Jesus' name! Amen.
HOW TO HELP:
If you'd like to make a monetary donation, please click here to make a gift.
Text 'GIVE' to 52000 to make a $10 donation to The Salvation Army. This will automatically add a one-time donation to your next mobile phone bill.
For information about volunteering, please visit volunteer.usawest.org.
To learn more about how to support The Salvation Army's relief efforts, please click here.