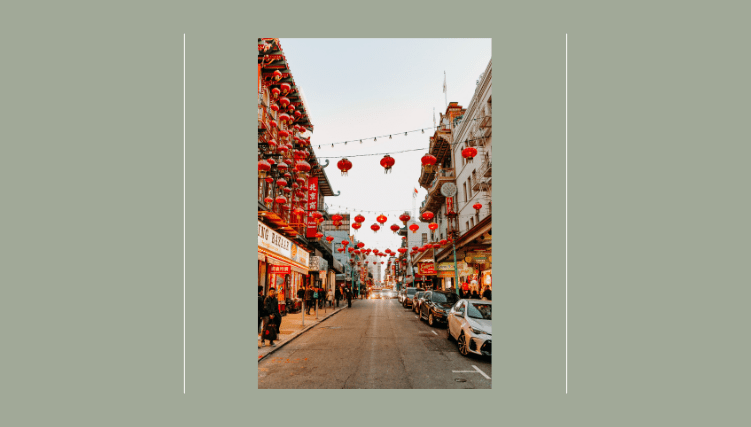 The Salvation Army serves from the heart in San Francisco's Chinatown
Captains Joe and Judy Zhao lead the Army's Chinatown ministry, now in its 135th year.
For Captains Joe and Judy Zhao, their ministry in San Francisco's Chinatown isn't just about "doing the most good," it's about "being the most good" and serving from the heart. They continue a long tradition of Salvation Army service in this area of the city at what is believed to be the first Chinese Salvation Army corps, established in 1886.
Previously, Joe Zhao served as a pastor for another denomination in San Pedro, California, but he felt God calling him to ministry in The Salvation Army. He resonated with the Army's holistic approach.
"Not only do you save souls, like the other churches, but also reach out to the community to serve the people," he said.
The Zhaos entered training to be Salvation Army officers and were appointed to the San Francisco Chinatown Corps upon their commissioning in 2016. "This is a special community," Zhao said. "The people here need help."
The San Francisco Chinatown Corps is unique in that its social service outreach is focused solely within Chinatown, Golden State Divisional Secretary for San Francisco Major Matthew Madsen said. Additional Salvation Army corps serve other San Francisco regions. Chinatown is a community with specific needs.
Madsen called Chinatown "a city within a city," and said people from Asian countries in the Pacific Rim still immigrate to Chinatown seeking a better life, despite its high cost of living.
Areavibes, a website that provides livability scores for North American cities, rates housing costs in Chinatown at 138 percent above the national average, while most residents' incomes are lower than average. City-Data reported the 2019 median household income in Chinatown as $50,563, less than half that of other San Francisco residents.
Madsen said that in San Francisco today, households making less than $120,000 annually are considered low-income.
"Rents are high in Chinatown and some elderly immigrants have been forced out," Madsen said. "In the San Francisco Silvercrest [senior residence], 97 percent of the current residents were pushed out of Chinatown."
They were forced to leave their homes because of the high cost of living.
"Most of the people here don't understand English, and they cannot drive," Zhao said. "Their living conditions are poor."
The corps is making a difference by helping meet needs for education, food and fellowship.
The children in Chinatown often need help with schoolwork, since many of their parents are not fluent in English, Zhao said. The corps provides an after-school program with tutors to assist them, along with a summer day camp.
"It's education for the next generation," Zhao said.
To meet the community's nutritional needs, the corps supplies food for 200 families each Friday, enough to last the week. And the corps' Home League, traditionally a women's group, meets the need for fellowship, especially for the seniors.
"They have no place to go," Zhao said. The seniors gather on the corps' third floor around a central kitchen.
While the corps' social services are concentrated within Chinatown, its worship services are multicultural—an English service takes place at 10 a.m. on Sunday, followed by a Chinese service. Many of those who come to these services live outside Chinatown and maintain a higher standard of living, Zhao said.
"These two congregations, we bind them together," Zhao said. "We unite the people." The corps does this through Sunday school, prayer meetings and discipleship. Holiday celebrations bring people together, including traditional meals for Thanksgiving, Christmas and Chinese New Year.
"The corps members are fully equipped to serve the community," Zhao said. "When corps members have their minds set to love people, we can serve people more effectively." He noted they plan to serve 800 people at Thanksgiving.
While COVID did interrupt corps activities, it didn't stop its outreach.
"Even then we served more people," Zhao said. "We took the time to care for corps members. We had small groups; we visited every family. Today we are ready to move forward."
Madsen noted that in the sometimes fear-laden environment COVID caused, The Salvation Army is uniquely equipped to meet people's needs. "Not only does the Army provide food, it also offers emotional support—a calming influence through a difficult season."
While some anti-Asian sentiments arose in the area during the pandemic, Zhao hasn't experienced them. He said that a few corps members did witness some incidents, and some were afraid to leave their homes or take public transportation.
"Most people are fine," he said. "We preach and teach the love of God. For us, we should love people and love everyone. I believe we are fully loved [by God]."
Historically, The Salvation Army shared God's love in the community with March of Witness parades through Chinatown's streets—a tradition that began in 1965, now interrupted by the pandemic.
"The Salvation Army, we may not be out marching the streets," Madsen said. "But our witness has never been more widely accepted and more clearly heard than it is now."
During the Zhaos' time at the corps, the Golden State Warriors basketball team, partnering with others, refurbished the corps' basketball court and gymnasium, and participated in its dedication as the Edwin M. Lee Court, in honor of San Francisco's late mayor, a longtime supporter of The Salvation Army who was married at the corps in 1980.
Looking ahead, Zhao noted that more young people are coming to the corps, which has a strong senior base.
"We need the next generation to attend the corps," he said. To encourage that, the corps has a basketball team for community youth. Participants are invited to the Sunday service, and some are now coming to it.
In its 135 years of caring for the Chinatown community, The Salvation Army has touched many lives. Zhao shared what he called "a touching story." In September he received a phone call from another city. The caller said her brother had died and had included the Chinatown Corps in his will, because The Salvation Army had helped him many years ago. He never forgot this, and his gift upon his death was $600,000 to the corps.
"We are 'doing the most good' and 'being the most good,' Zhao said. "It's more than actions. We emphasize character; we emphasize heart when we serve."
---
Do Good:
You've probably seen the red kettles and thrift stores, and while we're rightfully well known for both…The Salvation Army is so much more than red kettles and thrift stores. So who are we? What do we do? Where? Right this way for Salvation Army 101.
You can make an impact in the Fight for Good with whatever time and skills you have. Whatever your interest, there is a you-sized need for goodness in the world. Get the guide on How To Be An Impactful Volunteer and get in the Fight for Good today.
Learn about The Salvation Army's clothing room in San Francisco, created for those struggling with pandemic poverty.